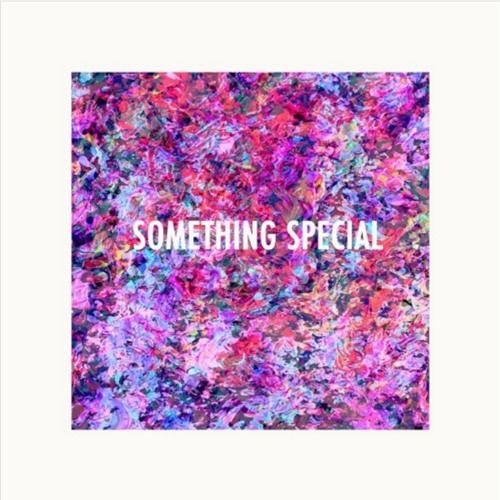 Slowes - Something Special
Danish duo Slowes present the next iteration of their psychedelic-pop sound with new single 'Something Special', being released through the US (Californian) label Noon Pacific on 26th September.

True to its name, 'Something Special' is just that – swimming synths combine uniquely with beautiful piano melodies, laid back production and vocals dripping with sonic emotion. The release of 'I Need You' from the Danish duo saw support from the likes of Indie Shuffle, Clash and Idolator – going on to gain 80k+ hits on Soundcloud and exposure across BBC Radio, with support from Huw Stephens, Phil Taggart and Nemone. With the release of 'Something Special' the band seems to be going from strength to strength.

'Something Special' starts with their trademark synth pads, this time presented in a moody minor key. The echoing soul-inspired vocal line really hits its stride at the chorus – the line 'cos you're something special, tell me your name' chimes against a sharp, shining solo synth melody. The irresistibly infectious single succeeds in maintaining their abstract modern electronic quality.

Striking a balance between organic pop and 'chillwave', Jack Kilburn (vocals) and Anders Hamann (drums) formed Slowes in 2015. 'Something Special' is now the second single from the pair ahead of their debut EP set for release in early 2017 and see's them showcase their own production style with the aid of mix engineer Nikolaj Vinten (First Hate). Described by Indie Shuffle as 'future soul' and drawing comparisons from the likes of Unknown Mortal Orchestra and Whitney, Slowes' latest single takes their unique sound further into the unknown.

Taking advantage of the summer season by touring extensively, Slowes have performed at Trailerpark Festival in Copenhagen, and Inversus Festival and Tape in Aarhus. Preparation their biggest shows to date are well underway with Ideal Bar – Vega, Copenhagen on the 1st October and at The Shacklewell Arms in London on the 3rd.
Following on from the success of their previous work, the sweet euphoric warmth of 'Something Special' further exposes their unique and refreshing sound, in their most promising release yet.