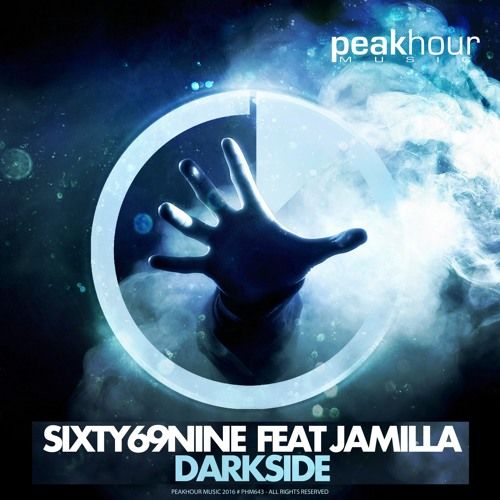 Sixty69nine feat. Jamilla - Darkside
The latest in a long and proud line of Belgian musical taste-makers is Wouter Van Boxstael, better known as Sixty69nine. Involved in the industry since the late 90's he has been heavily entangled in the Dance music scene with a long lasting residency at The Factory club and appearances at many festivals and clubs including Tomorrowland and City Parade. His skills as a DJ have been honed, winning a loyal following along the way for his energetic and uplifting House sets, whilst as a producer Sixty69nine has gained utmost respect, most notably ever since his 2013 hit 'Hell Yeah' landed placements in Beatport charts and extensive radio play. After a period of studio lock-down, Sixty69nine made a return to melodic Big Room in style, first with a stunning remix of Sam Smith's 007 themed 'Writing's On The Wall', landing worldwide radio play and support from A-list names like Dany Avila – and now picking up once again with 'Darkside'.
Featuring powerful vocals from The Voice Belgium's Jamilla, 'Darkside' is an uncompromising floor-burner, heavy with bass and high with stratospheric chords and blissed-out piano keys that is sure to have festivals and stadiums pulsing as if they have a life of their own for quite some time and should be a valuable weapon in any DJ's armory.
Hailing from NYC, Peak Hour Music have become one of the most successful labels charted on Beatport, iTunes and other leading digital platforms since their inception in 2006. With a roster that boasts Deadmau5, Richard Grey, Blasterjaxx and now Sixty69nine, they're rightfully developing a "buy on sight" tag as it's clear to see the only direction they're going is up. Be sure to check out Sixty69nine and Peak Hour Music's latest offering 'Darkside' as it hits the shelves exclusively on Beatport today.
Available on Beatport
https://www.beatport.com/release/darkside/1845107
Sixty69nine Online
http://www.sixty69nine.be
https://www.facebook.com/official.sixty69nine
https://twitter.com/Sixty69nine_dj
Peak Hour Music Online
http://www.peakhourartists.com
https://www.facebook.com/PeakHourMusicOfficial
https://twitter.com/PeakHourArtists
https://soundcloud.com/peak-hour-music-official
https://www.youtube.com/user/PeakHourMusicTV