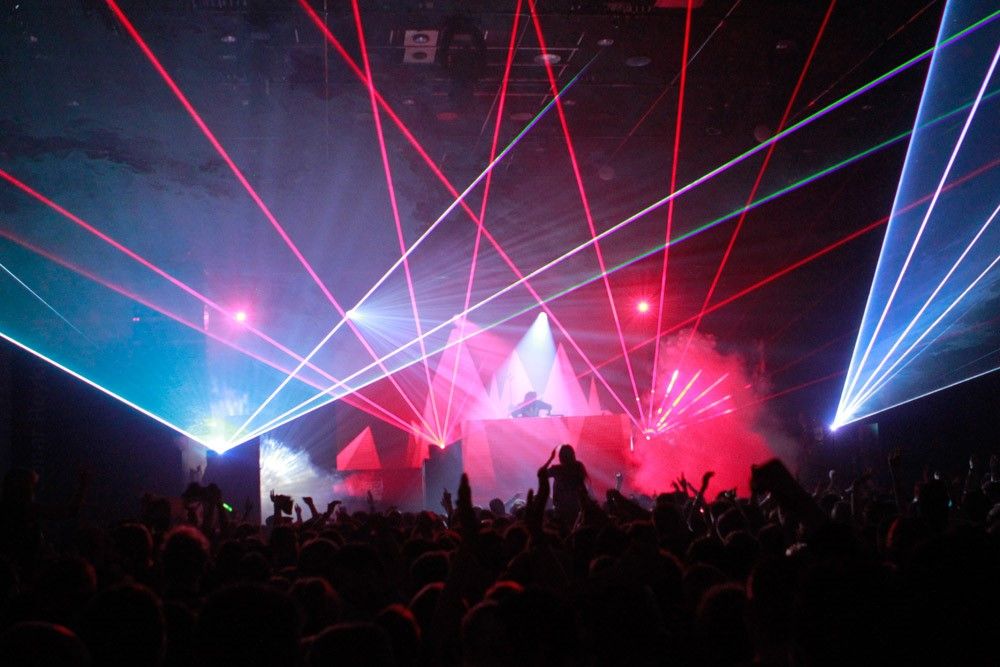 Sónar Reykjavik 2016 Announces First Acts
Sónar Reykjavik, Iceland's premier music festival, announces first acts for 2016, including Hudson Mohawke, Squarepusher, Holly Herndon, Rødhåd and more.

Taking place from 18th – 20th February 2016 in the spectacular Harpa Concert Hall in the centre of Reykjavik, the five-stage, 3,500 capacity festival will provide guests with an unrivalled opportunity to see some of the world's leading cutting-edge artists in an intimate, unusual and exciting setting.
Leading the line-up of international artists is go-to producer for hip-hop royalty Hudson Mohawke, bringing his acclaimed live show to Reykjavik. Joining him are two more Warp veterans Squarepusher, and Oneohtrix Point Never, who both manage to broach the boundaries of electronic experimentation in their own unique ways.

A well-established Sónar artist, Holly Herndon brings her sound artistry mixed with dark techno to the billing, with producers Rødhåd and Recondite showcasing their peerless German techno. With a reputation for uplifting sets honed on the Chicago club scene, the iconic Black Madonna will be joining the line-up, with the electronic trio from Copenhagen AV AV AV finishing the international billing.

Representing the exploding local music scene are veterans Apparat Organ Quartet bringing their well-honed 'machine rock & roll' to the line up, with the newly-formed trio Gangly, plus Skeng and The Vaginaboys showcasing Iceland's upcoming talent.

Sónar Reykjavik would not be complete without representatives from the burgeoning Icelandic hip-hop scene on the line-up. Úlfur Úlfur, who have just released their second album, and upcoming Sturla Atlas all draw from the esoteric and extreme history and landscape of Iceland to create a unique and experimental form of hip-hop.
More acts to be announced over the coming weeks.
Tickets
3 day pass: €127
https://sonarreykjavik.com/en/pg/tickets

Travel packages via Icelandair:
https://sonarreykjavik.com/en/pg/travel-packages