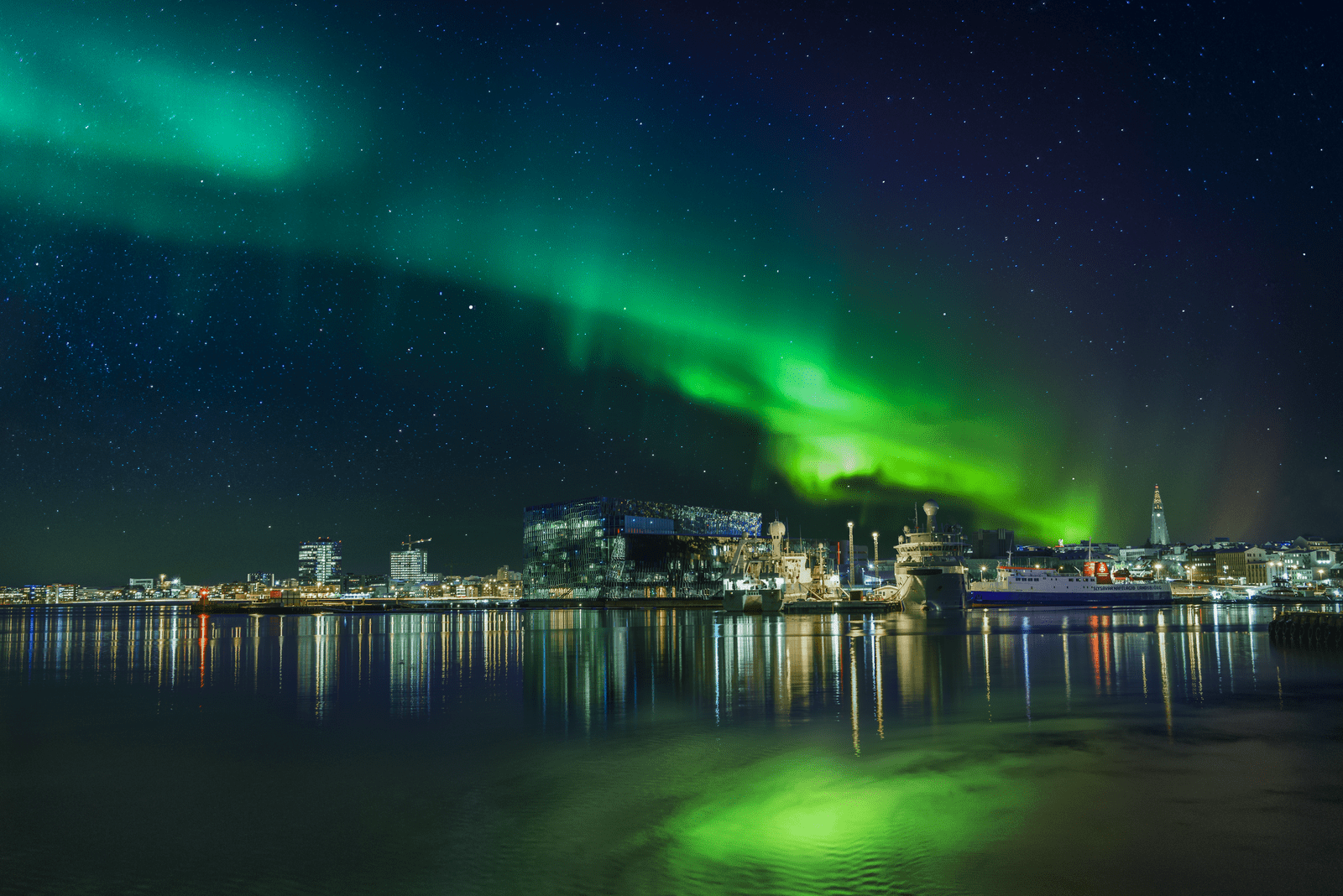 Sonar Reykjavik 2016 – full line up announced
Iceland's premier music festival, Sónar Reykjavik, announces final artists for 2016, rounding off the bill with a diverse and exciting range of Icelandic music talent.
It also announces 'All Inclusive,' the first ever collaboration between Sónar Reykjavík, Reykjavík Dance Festival & Iceland Dance Company. The three organisations will collaborate to bring you a full programme of dance and music taking place Thursday 18th February. Performances include 'All Inclusive' choreographed by Martin Kilvady, the internationally acclaimed choreographer who has worked with some of Europe's leading dance companies. There will also be performances from dance outfit Milkywhale, as well as Saga Sigurðardóttir and Good Moon Deer, who will be putting on a special performance especially for the Dance and Sound Stage at Sónar Reykjavík.
Kicking off the list of Icelandic artists added to the bill is Tonik Ensemble, the electronic multi-instrumentalist whose live show consists of an ever-changing mix of vocals, strings and electronics, with songs evolving to create a hypnotising, and, at points, euphoric experience. Also from the electronic music scene is Ruxpin, one of the most prolific electronic musicians in Iceland with a total of nine full-length albums under his belt, who will be showcasing brand new material at Sónar Reykjavik. Joining them is Möller label boss and electronic producer Futuregraher.
Also on the bill playing live is Vök, 2013 winners of Iceland's prestigious battle of the bands competition Músíktilraunir. Their sound consists of dreamy electronics and melodic vocals with distant saxophones and clean reverberated guitars, reflecting the mysticism and magic of their Icelandic hometown. Joining them are duo Halleluwah, formed by singer and visual artist Rakel Mjöll & producer Sölvi Blöndal. Their sound is eclectic, mixing cinematic film noir with retro pop vocals, indie R&B and dark electro beats.
KSF is an electronic production/DJ duo, who create melodic hip-hop and up-tempo electronic beats. Another electronic artist on the bill is Berlin-based Reykjavik-born Kosmodod, the Sweaty Records co-founder whose production sound is raw electro. Finally on the live bill is asdfhg. the Kraumur award-winning lo-fi electro duo.
Added to Sónar's DJ line-up is BenSöl, the techno DJ who forms part of the underground Icelandic group Træangular. A mainstay of Reykjavik's house scene is Óðinn, who has DJed at almost every venue in town and recently started co-managing the legendary cult label Thule Records. Also on the bill is Rix, another veteran of Iceland's nightlife, who has been on the scene since the early 2000s. Joining the already stellar line-up of local talent is Icelandic DJ collective RVK DNB, who represent the sound of drum & bass and jungle through their own regular club nights and festival shows. The only non-Icelandic addition to the bill is London-born Ultraplay, the techno artist behind East London's renowned monthly 12-hour techno club 'Ultraplay.'
These are additions to the line-up, found above, which features some of the world's most exciting talent, including Hudson Mohawke, Angel Haze, Floating Points and Holly Herndon amongst many others.
Tickets

3 day pass: €127
https://sonarreykjavik.com/en/pg/tickets

Travel packages via Icelandair:
https://sonarreykjavik.com/en/pg/travel-packages
2016 FULL LINE-UP CONFIRMED:
Boys Noize, Hudson Mohawke, Squarepusher, Angel Haze, Floating Points (live), Holly Herndon, Oneohtrix Point Never, Koreless, Ben UFO, Ellen Allien, Úlfur Úlfur, Rødhåd, Kiasmos, Lone Live, Bjarki, Recondite, Mumdance, Apparat Organ Quartet, Av Av Av, President Bongo & The Emotional Carpenters, The Black Madonna, Vök, James Pants, Sturla Atlas, TM404, Sevdaliza, Ruxpin, Drippin, Larry Gus, Eloq, Futuregrapher, Wife, Throwing Snow, Gangly, GKR, Tonik Ensamble, Courtesy, East of My Youth, Milkywhale, Auður, Vaginaboys, Unkwon, Harald Björk, Good Moon Deer, Brigitte Laverne, Óðinn, Intr0beats, Bensol,Karó, Skeng, DJ E.D.D.E.H, Brilliantinus, Halleluwah, Frank Murder, asdfgh., Kosmodod, Tommi White, KSF, DJ Katla, Tandri, RVK DNB, Rix, Julia Ruslanovna, Ultraplay