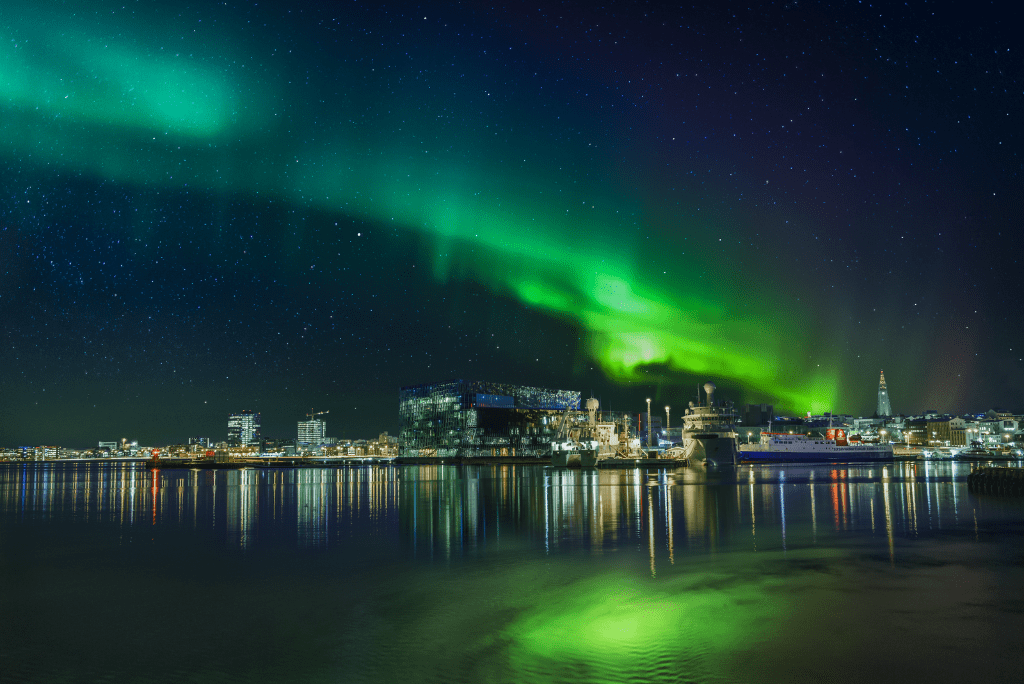 Sónar Reykjavik 2018 – First Artists Announced
Sónar kick off their 25th anniversary celebrations in Reykjavik, Iceland

SÓNAR REYKJAVIK ANNOUNCES FIRST ARTISTS FOR 2018

Danny Brown
Bjarki
Nadia Rose
Jlin
Högni
Lena Willikens
Cassy b2b Yamaho
Bad Gyal
Volruptus
JóiPé x Króli
EVA808
Vök
Sónar Reykjavik, the most Northerly outpost of the global festival phenomenon, returns to Iceland over 16 – 17th March 2018. The festival marks the beginning ofSonar's 25th anniversary celebrations next year – a landmark anniversary for one of the world's most enduring and influential festivals.

Returning to the striking Olafur Eliasson designed Harpa concert hall in the heart of the Icelandic capital, Sónar Reykjavik is a place of discovery, both musically within the four walls of Harpa and far beyond. The festival continues to cement itself as one of the world's most cutting edge events, providing a progressive melting pot of musical styles and artists against a striking backdrop of Northern Lights, Nordic culture and breathtaking, wild landscapes.

Leading the first announcement is Detroit hip-hop visionary and Warp Records stalwart Danny Brown, who is currently working on the follow-up to his critically adored 2016 album Atrocity Exhibition. Joining him will be rising Brit rap star and 2017 BBC Sound Poll nominee Nadia Rose; footwork futurist Jlin, and acclaimed Salon Des Amateurs resident Lena Willikens.
Continuing Sónar Reykjavik's trend of pairing established international names with homegrown talent for out of the ordinary b2b sets, internationally revered DJ Cassywill play alongside Iceland's Yamaho, who cites the Chicago house and Detroit techno scenes among her inspirations.

As ever, Sónar Reykjavik continues to provide a platform for some of Iceland'smost vital talents to reach an international audience. The genre-defying Bjarki leads the charge after dropping his latest EP This 5321 earlier this year. He's joined by fellow трип affiliate Volruptus, who recently released his Hessdalen EP on Nina Kraviz's label; leftfield hip-hop duo JóiPé x Króli, the impossible-to-pigeonholeEVA808, electro-infused dream-pop four piece Vök, and Högni, purveyor of an ambitious hybrid of Icelandic folk tradition and neo-R&B, who recently released his debut LP on Erased Tapes.
At Sónar Reykjavik the adventure continues beyond the festival. A must-visit destination, Reykjavik is a cultural hub with an inimitable atmosphere and some of the world's most famously Instagrammable scenery. There's plenty to discover within the compact city itself, from pioneering New Nordic cuisine at DILL to drinks at the infamous local institution Kaffibarinn. Beyond the city, there's a word of awe-inspiring natural sights to explore, from seeing the otherworldly Northern Lights to the natural attractions of the Golden Circle. Few other festivals offer you the opportunity to unwind in a geothermal bath before watching heads-down techno in a basement carpark at Harpa.
Ticket Information

Sónar Reykjavik has sold-out in advance for three consecutive years, so early booking is strongly advised.

Early Bird – 16,990 ISK (approximately £124)
VIP Early Bird – 24,990 ISK (approximately £183)

https://sonarreykjavik.com/en/2018/tickets