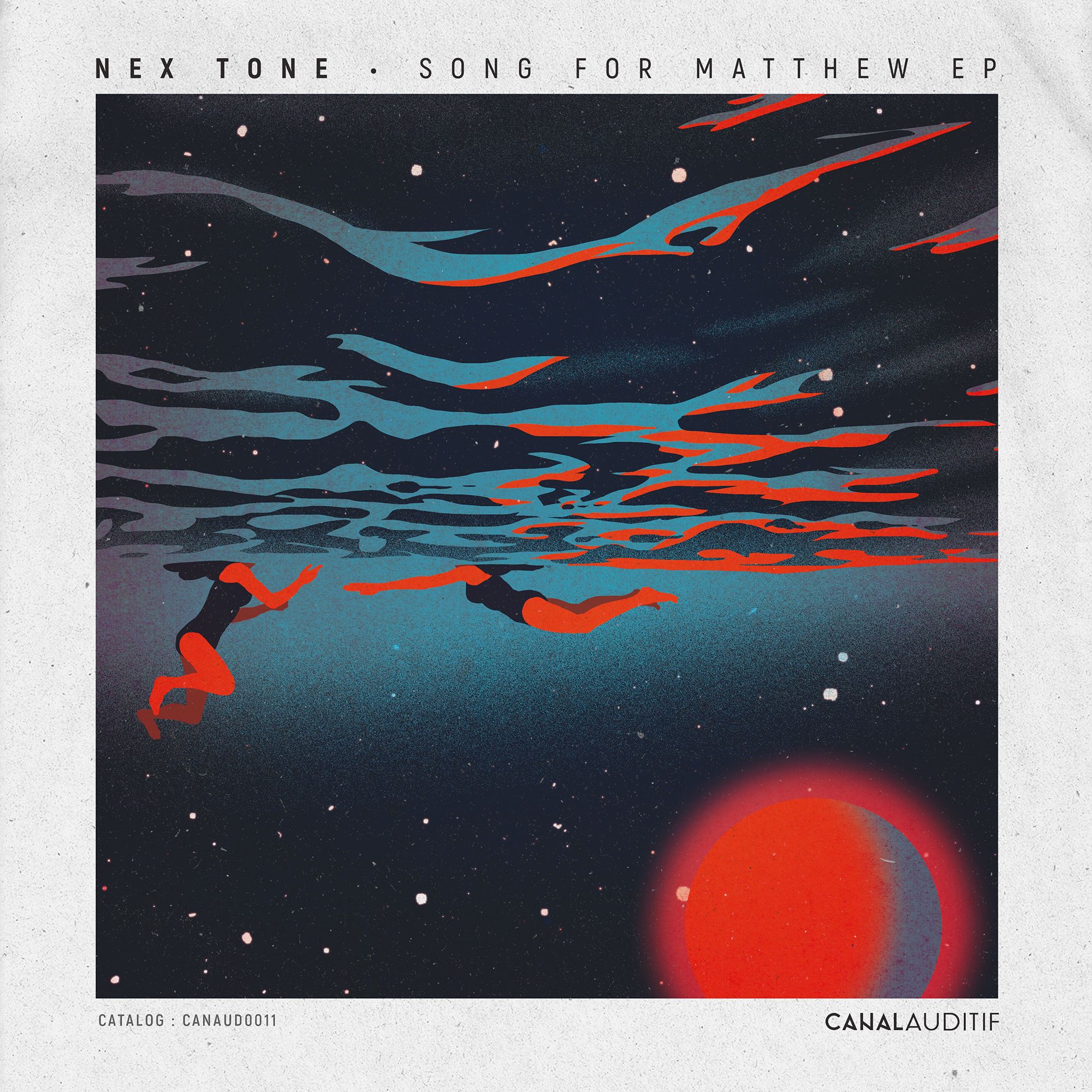 Nex Tone - Song For Matthew EP
Canal Auditif returns late September with Nex Tone's 'Song For Matthew' EP, accompanied by remixes from Timid Boy, Undo In Your Brain and Jacme remixes.
Nex Tone is the guise of English producer, DJ and Café Mambo Ibiza resident Danny O, most notably known for his releases with labels such as Nightcolours, New Violence, Under No Illusion and Proof Recordings amongs his residency on the white isle. Here we see him joining the roster of Toulouse, France's Canal Auditif, launched in 2010 and home to material from artists such as Patrice Baumel, Jerome Pacman and Discodromo.
Up first is the original mix of 'Song For Matthew', an eight and a half minute dub-tinged composition fuelled by echoing stabs, rumbling subs and dreamy melodies before 'Thea' tips the focus over to organic drums, wandering arpeggios and synth drones. The third and final original from Nex Tone 'Burbujas' follows with hypnotic synth hooks, robust drums and echoing vocal cuts.
The latter half of the package focuses on remixes, the first of which is Timid Boys takes on 'Song For Matthew' which sees the Parisian producer strip back the drums to a swinging groove whilst instilling the originals arp and dreamy hook. Undo In Your Brain reshapes 'Thea' to follow, featuring intricately evolving synth arps, psychedelic vocal swells and 303 licks before Jacme's take on 'Song For Matthew' closes the package with gritty bass stabs and a mesmeric ever-unfolding feel.
Nex Tone's 'Song For Matthew' EP is out on Canal Auditif 25th September 2017.
Tracklist:
1. Song For Matthew
2. Thea
3. Burbujas
4. Song For Matthew (Timid Boy Remix)
5. Thea (Undo In Your Brain Remix)
6. Song For Matthew (Jacme Remix)