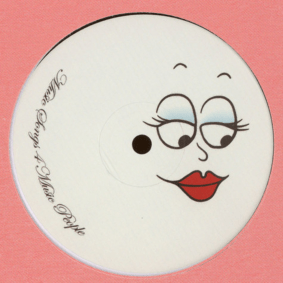 Nicky Soft Touch - Songs 4 Someone
Nick Soft Touch prepares his Foot Long Fun Plates imprint's second release with four soothing house cuts entitled 'Songs 4 Someone'.
Born and raised in Bristol, 23-year-old Harry Johns – better known as Nicky Soft Touch – founded Foot Long Fun Plates with the label's debut release in July 2017, garnering support from the likes of Moxie, Fred P, Danielle Moore (Crazy P) and Opium Hum. The Noods Radio host returns to the imprint with four upbeat and funk-infused tracks in 'Songs 4 Someone', exemplifying the label's deep and sultry aesthetic.
'I Can't Stop Thinking About It' kicks off proceedings with jazzy top lines, backed with cosmic pads and swinging drums, before moving into resonant chords and a plucky bassline that generate a disco-influenced groove in 'It's Her Thing'. On the flip, 'She's Turning Basic' features mellifluous piano progressions, crunchy synth stabs and reverberant atmospherics. Tying it all together, 'Traffic Guru' is a more stripped back cut with delayed melodies, warm details and organic drums.
Nicky Soft Touch's 'Songs 4 Someone' drops on Foot Long Fun Plates on 7th September 2018.
https://www.facebook.com/nickysofttouchmusic/
https://www.facebook.com/footlongfunplates/
Tracklist:
A1. I Can't Stop Thinking About It
A2. It's Her Thing
B1. She's Turning Basic
B2. Traffic Guru