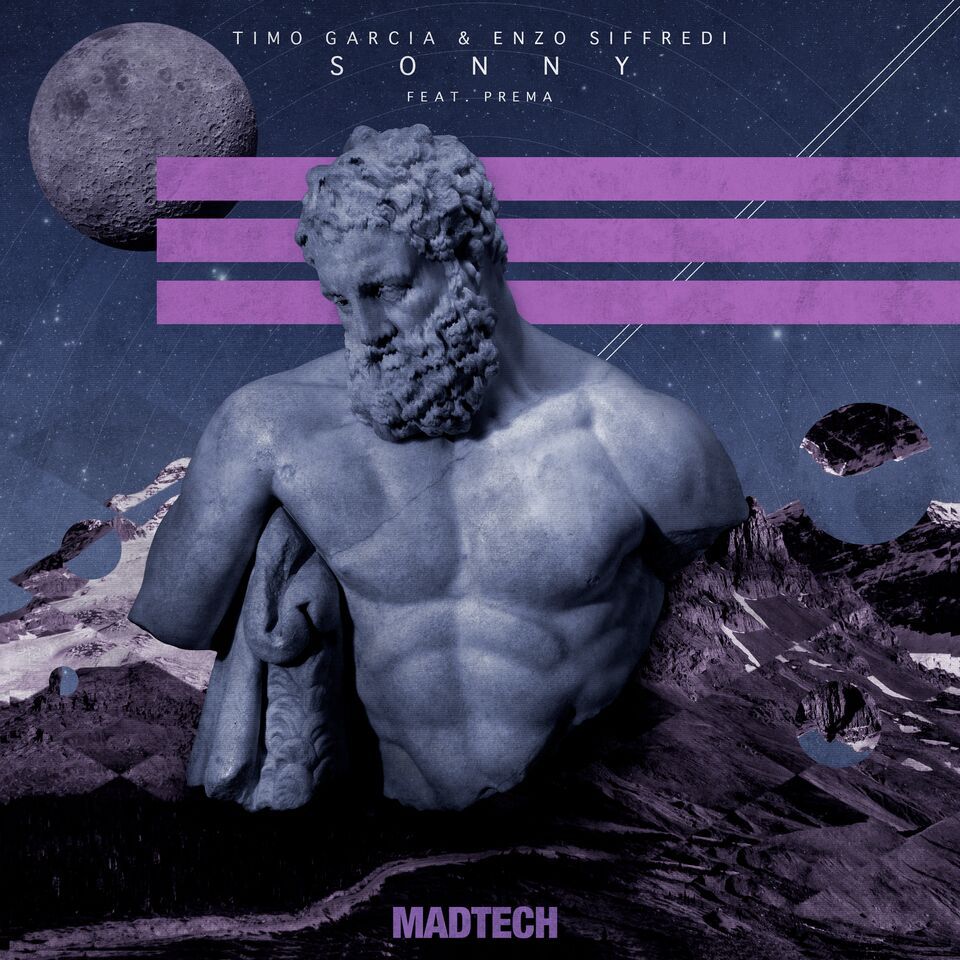 Timo Garcia & Enzo Siffredi - Sonny ft Prema
Timo Garcia & Enzo Siffredi will offer up their new collaborative EP 'Sonny' this August via MadTech Records, back with a remixes from Nolan.
Tim Belcher, better known to most as Timo Garcia has a long standing in electronic music having been releasing material since the early noughties and his material being championed by household names such as Sasha, Laurent Garnier, Timo Maas and M.A.N.D.Y to name but a few. Here we see Tim joining Enzo Siffredi, following releases for Defected and Suara, to release their collaborative record 'Sonny' and a solo cut from Timo on Madhouse Records offshoot MadTech.
Taking the lead is the original mix of 'Sonny' from the duo, employing organic percussion, pulsating sub bass and progressive arpeggios alongside Prema's hooky, soulful vocal stylings.
The 'Nolan Dub' follows and offers a constrasting aesthetic, tipping the focus over to dreamy soundscapes, heady bass drones and metallic percussion hits whilst the originals fluttering arp and sporadic vocal lines ebb and flow throughout the composition. The 'Nolan Remix' then steps up afterwards to stir in more of Prema's vocals.
Lastly Timo offers up the solo contribution to the release 'Stranger Times' adding a darker edge to things via menacing acidic synth tones, dubby swells and chanting vocals before the latter stage introduces spiralling chord sequences.
Timo Garcia & Enzo Siffredi's 'Sonny' EP is out on MadTech Records 11th August 2017.
Tracklist:
Timo Garcia & Enzo Siffredi – Sonny ft Prema
Timo Garcia & Enzo Siffredi – Sonny ft Prema (Nolan Dub)
Timo Garcia & Enzo Siffredi – Sonny ft Prema (Nolan Remix)
Timo Garcia & Enzo Siffredi – Stranger Times