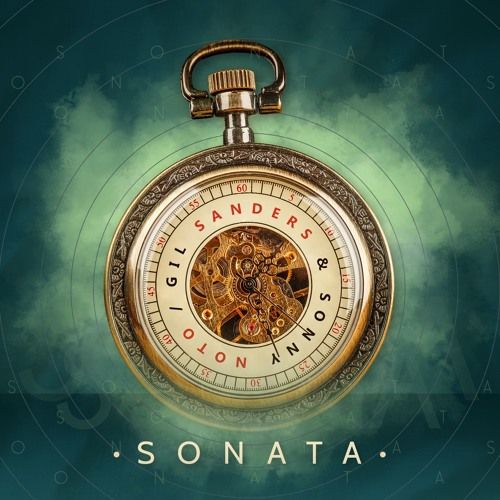 Sonny Noto – Sonata – Behind the Scenes Interview
Sonny Noto has really turned it up a gear this year. Fresh off the back of his release of 'Tell Me', he has collaborated with Gil Sanders again to unleash 'Sonata'. The beautiful, vibe-fuelled track has al the elements of a Sonny Noto classic, and we wanted to learn more about how he made such a wicked track. Check out what Sonny had to say about the production, and have a listen if you haven't already!
So Sonny – where have you found all the inspiration to keep making these great tracks the last few months?
Just listening to all styles of music really! I love experimenting with different sounds and sometimes even going back a couple of years to hear some great classics.
We love this one; do you think it's one of your favourites?
Yes I love all my tracks! Each of them has a story to me.
Influences are important, but this has such an innovative sound. How do you describe the Sonny Noto sound?
I don't think I have a particular 'Sonny Noto' sound, but with this track I just wanted to make something for the club and for DJs to play in their sets.
Was it an easy track to start and finish, or did it take a while?
The track took about 2 weeks, which is surprisingly fast! I sent over some ideas to Gil Sanders for the collaboration and he blessed it with some great additions!
Once again you chose to collaborate with Gil Sanders – what was the story behind that?
Well we worked on 'Tell me' and it ended up being so natural as far as our ideas, and we were able to see things in a similar context that I knew this would also be a great outcome. Gil is such a great music producer as well and I love to hear his input, so when I sent him this idea we both knew that it would be an awesome collab! I actually just got an email that David Guetta has supported it in his new mix 😉
Do you have any tracks coming up in the next few months we should listen out for?
I have some solo projects coming out for the club, but I am also working on a new vocal idea with some cool artists.
Are you looking forward to playing this one at any shows in the festival season?
Yes! I love this track so much and I am excited to play it out live. It's definitely a crowd pleaser.
Last but not least, where can we get our hands on the track?
The track is actually out for free download on my Soundcloud and you can also stream it from Spotity!
Thank you for having me.
Thanks Sonny!
Sonny Noto Online
https://soundcloud.com/sn23
https://www.facebook.com/sonnynoto
https://twitter.com/sonnynoto