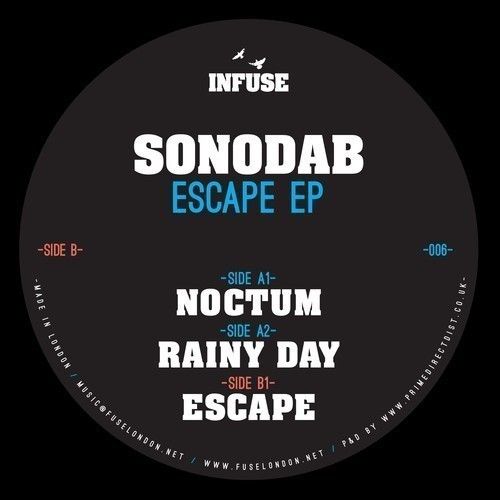 SONODAB – ESCAPE EP
This October FUSE London's sister label, Infuse, welcomes Spanish producer Sonodab into the fold. Set for release on 1st October, Infuse 006 consists of three wickedly hypnotic house mutations from the Barcelona based producer which perfectly fit with Infuse's famed sound.
'Noctum' kicks off the EP in fine style with rolling percussion, a distant twinkling melody and elastic bass resulting in a simple yet brilliant eyes-down dance floor tool. 'Rainy Day' continues in a similar vein, with incessant hi-hats, panning pads and gorgeous thick bass, it is another intricately produced track with a smoky aesthetic. 'Escape' rounds off the EP and is the warmest track on offer with rich synths and full melodies shimmering over a rhythmic core.
On his debut, Sonodab has delivered a worthy addition to the Infuse series. The 'Escape EP' is a distinctive package packed full of crisp percussion and hypnotic sounds, another one for the heads.