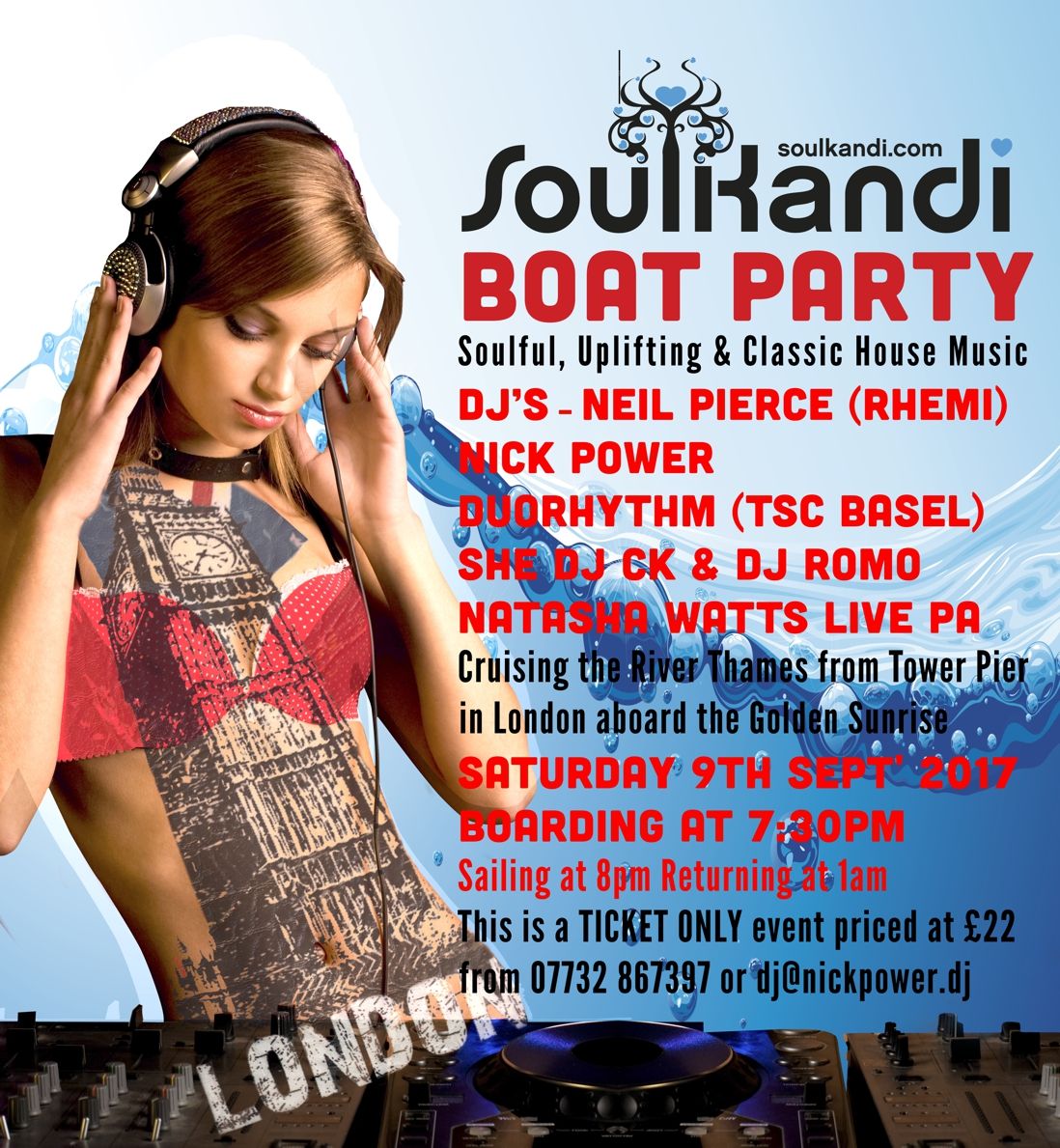 Soul Kandi Boat Party
We'll be back on The Golden Sunrise on the 9th September 2017, with our ever popular Boat Party only for good people who love to dance & have a great time.
Music – Soulful, Uplifting & Classic House with Confirmed DJ's, Neil Pierce (Rhemi), Nick Power (Soul Kandi), from Switzerland DuoRhythm (The Soul Connaisseurs), She DJ CK & DJ RoMo (B2B Set), & a live PA from our girl, the very talented Natasha Watts.
Cruising the River Thames in London, partying with a great crowd of friendly people & Top DJ's, all while seeing in the sights of the BIG City – London, & also travelling more upstream past The Houses Of Parliament, The London Eye etc up to Battersea & back.
Boarding at the right side of Tower Pier in London, & onto the Golden Sunrise at 7:40pm leaving at 8pm SHARP & returning at the later time of 1am. (London Underground trains now running a 24 hour service over the weekend)
REMEMBER…The boat waits for no one so DON'T BE LATE!
Tickets are priced at £22 in Advance ONLY, and can be purchased by contacting Nick Power through facebook or email to [email protected], or the contact link at http://soulkandi.com/
Meeting point before the event is Wetherspoons "Liberty Bounds", 15 Trinity Square, London, EC3N 4AA, which is just across the road from Tower Pier.