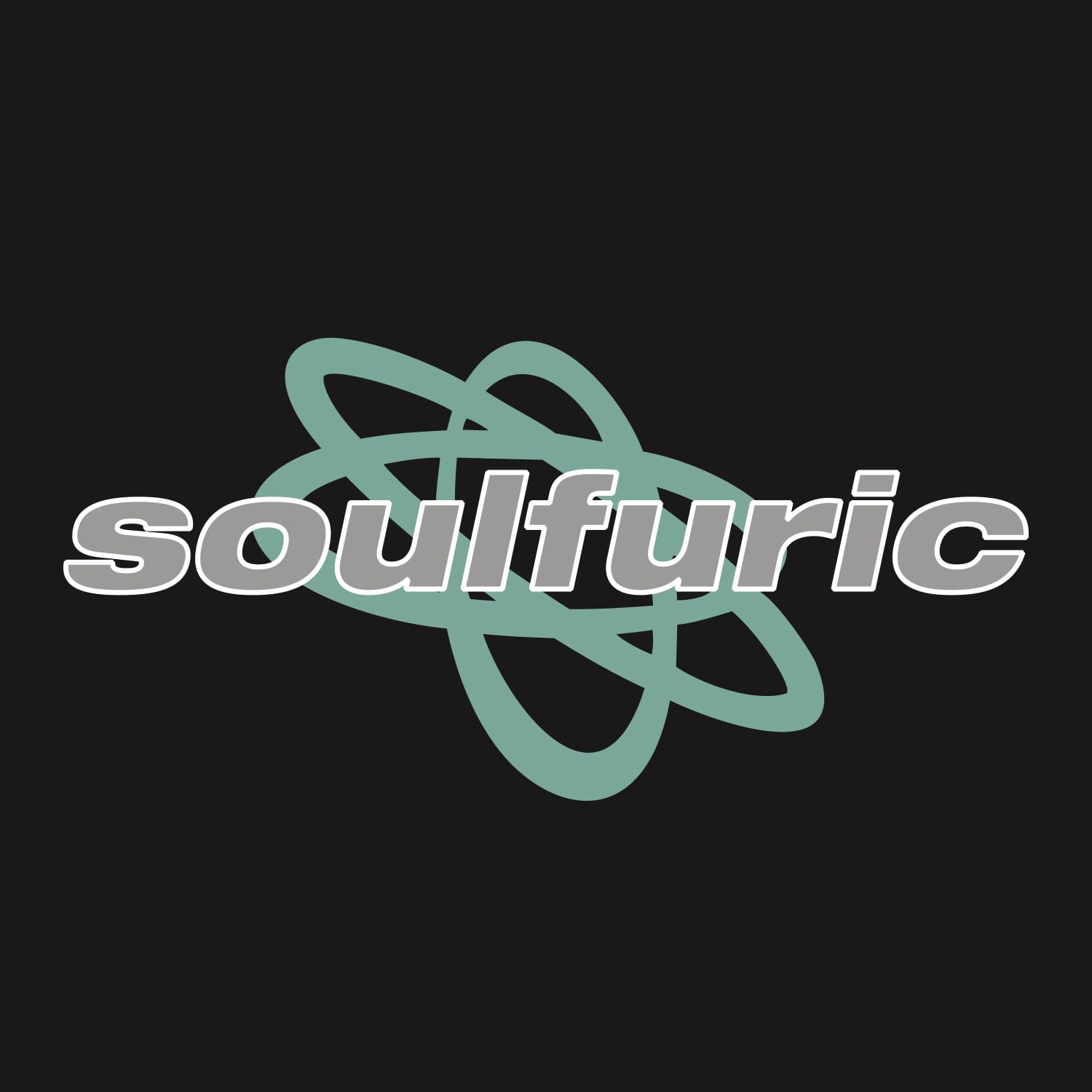 Soulfuric Recordings Are Back!
Soulfuric Recordings are one of the most renowned and influential labels in House Music who were responsible for some of dance music's biggest hits throughout the nineties and beyond. Owners Marc Pomeroy and Brian Tappert positioned themselves at the forefront of a global scene, with a focus on unearthing new talent, unwittingly creating a blueprint sound that would resonate on global dance-floors and inspire future House Music creators for years to come! Across their 3 labels – Soulfuric Recordings, Soulfuric Deep and Soulfuric Trax, you will find a multitude of dance floor gold from the likes of Axwell, Copyright, Hardsoul, John Julius Knight, Ron Carroll, and many more, alongside their own productions as Urban Blues Project, Soulsearcher, Cleptomaniacs and the mightyJazz-N-Groove.
Having acquired the entire Soulfuric catalogue earlier this year, Defected Records have lovingly re-mastered all of these timeless classics ready to present to a new generation of House Music lovers, along with a stylish batch of merchandise! Over the coming months you can expect a 'Jazz-N-Groove House Masters' album, new signings, remixes of old classics, remastered re-issues and a '4 To The Floor presents Soulfuric' compilation later in the year!
"Marc and I could not be happier to partner with our long time friend & mentor Simon Dunmore. Soulfuric means everything to us and we believe Defected is the perfect home to introduce our music to today's House audience. We look forward to this new chapter in our long and fruitful history." – Brian Tappert
Soulfuric and Traxsource founders Brian Tappert and Marc Pomeroy have been involved in the scene since its humble beginnings and continue to carry the torch a quarter of a century later. As production duo Jazz-N-Groove and Urban Blues Project (UBP) they have released records on classic labels including Bassline, Suburban, Strictly Rhythm and AM:PM, and delivered the first ever Defected Records release (and a UK chart no.8) with the seminal Soulsearcher production 'Can't Get Enough'. In 1996, the two founded their own label: Soulfuric Recordings, along with its various subsidiaries, before creating Traxsource, which became one of the world's first digital download retailers in October 2004. Conceived initially as an outlet for Soulfuric releases, it is now home to over 25,000 labels, over 350,000 artists and over 2 million tracks on the site.
"Soulsearcher – Can't Get Enough, Defected's very first record, was originally released on Soulfuric. A house classic that still sets the tone for our releases today. My personal relationship with Brian Tappert & Marc Pomeroy, aka Jazz-N-Groove, goes way back to my early years at AM:PM. Their productions and releases on Soulfuric are timeless and there's a whole new audience out there who will appreciate why this label is so special." – Simon Dunmore
Soulfuric Catalogue
Soulfuric Recordings
Urban Blues Project presents Mother of Pearl featuring Pearl Mae – Your Heaven (I Can Feel It)
Urban Blues Project presents Michael Proctor – Love Don't Live
The Lab Rats present The Experiment featuring Lisa Millett – Music Is My Way Of Life
CeCe Peniston – I'm Feelin' U
Groove Addix featuring Annette Taylor – Faith
Donna Allen – He Is The Joy
The Thompson Project featuring Gary L – Messin' With My Mind
Shawn Christopher – You Can Make It
Melba Moore – My Heart Belongs To You
Urban Blues Project presents Jay Williams – Testify
Urban Blues Project presents Michael Proctor – Deliver Me
Puzique – Nice N Tight (Urban Blues Project Remix)
Soulfuric Trax
DJ John 'Julius' Knight – Find A Friend
Mind Influence presents The Solid Gold Playaz – The Best Part (Wise Decision)
Copyright featuring Shovell – Bulo
Brian Tappert – The Organ Track
Afromento – Human Wave
DJ Fudge – Mechouga
John 'Julius' Knight & Roland Clark – This Is House
Soulfuric Deep
Soulsearcher – Can't Get Enough!
Soulsearcher – UNI
Deep Star featuring Donna Allen – Sugar
Soulsearcher – Feelin' Love
The Soulfuric back catalogue will be released digitally on May 5th 2017.