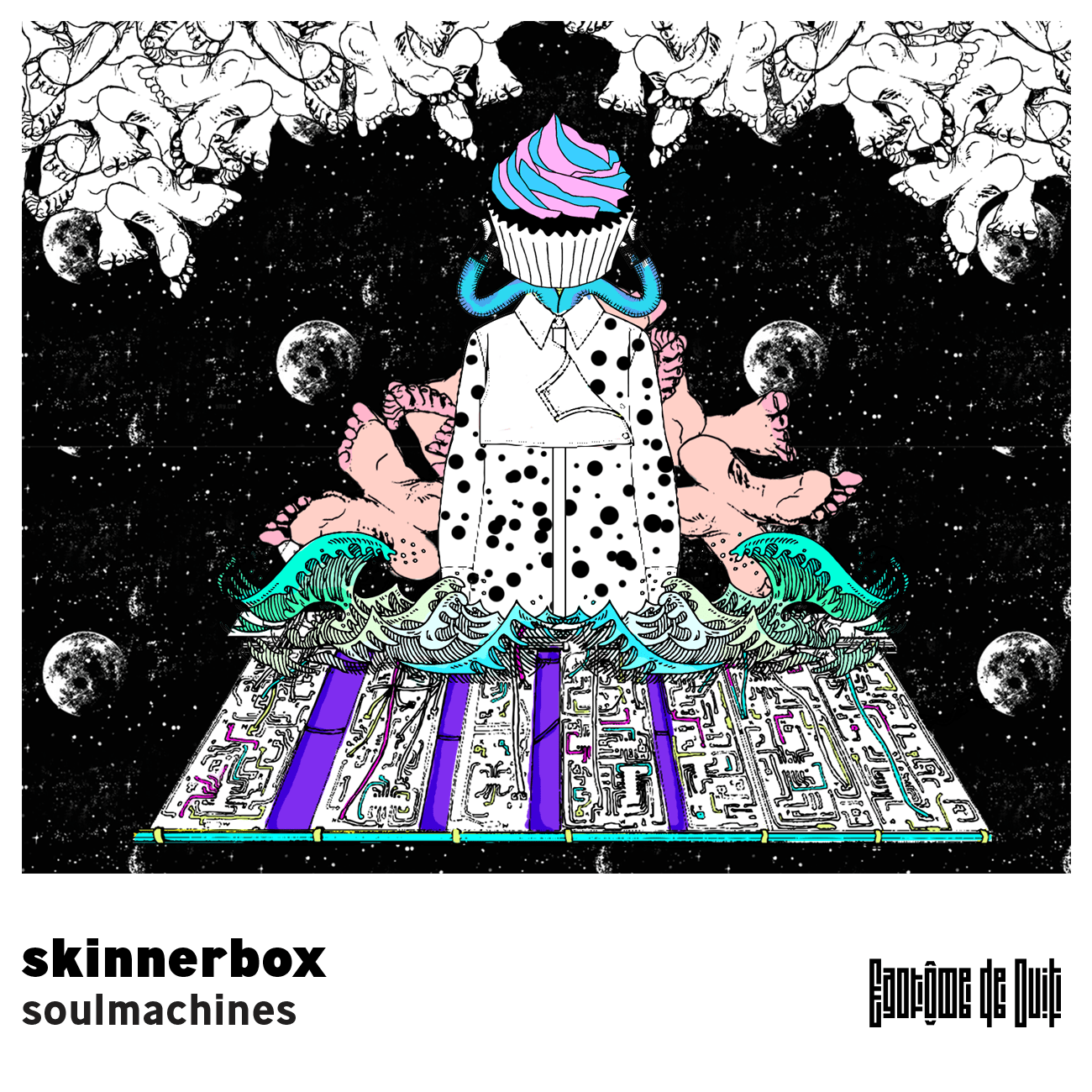 skinnerbox - Soulmachines
Next up on Fantôme de Nuit are long standing pioneers skinnerbox with three essential new tracks that truly bring some fresh house styles to the table.
Made up of Olaf Hilgenfeld and Iftah Gabbai, this pair are skilled musicians with diverse backgrounds and have developed their own nuanced and complex style. Detailed and idiomatic it also sees them play live at some of the finest clubs in Europe. They have released on BPitch Control, My Favorite Robot and many others and have even hosted their own workshops at Ableton's LOOP Convention.
Opening up the EP is 'Soulmachines,' which does so with rasping basslines and gurgling acid lines all wrapping around a mid-tempo house groove. It's dynamic and always evolving and will bring plenty of energy and freshness to any club, while the carefully filtered vocal adds a refreshing edge to the track.
Next is 'Kailmazo', a deep track with otherworldly vocals bringing a sense of freakiness to a broad and bubbling house groove. It's inventive and off kilter and sounds like little else out there.
Finally the fantastic 'Feen' is a deep and lithe number with pinging kick drums and synths that are variously smeared, twitchy and smooth. A well treated vocal adds an alien type of soul and the whole thing is truly beguiling.
This is an original EP that shows skinnerbox have plenty of great ideas and the skills to really pull them off.
Tracklist:
1. Soulmachines
2. Kalimazo
3. Feen