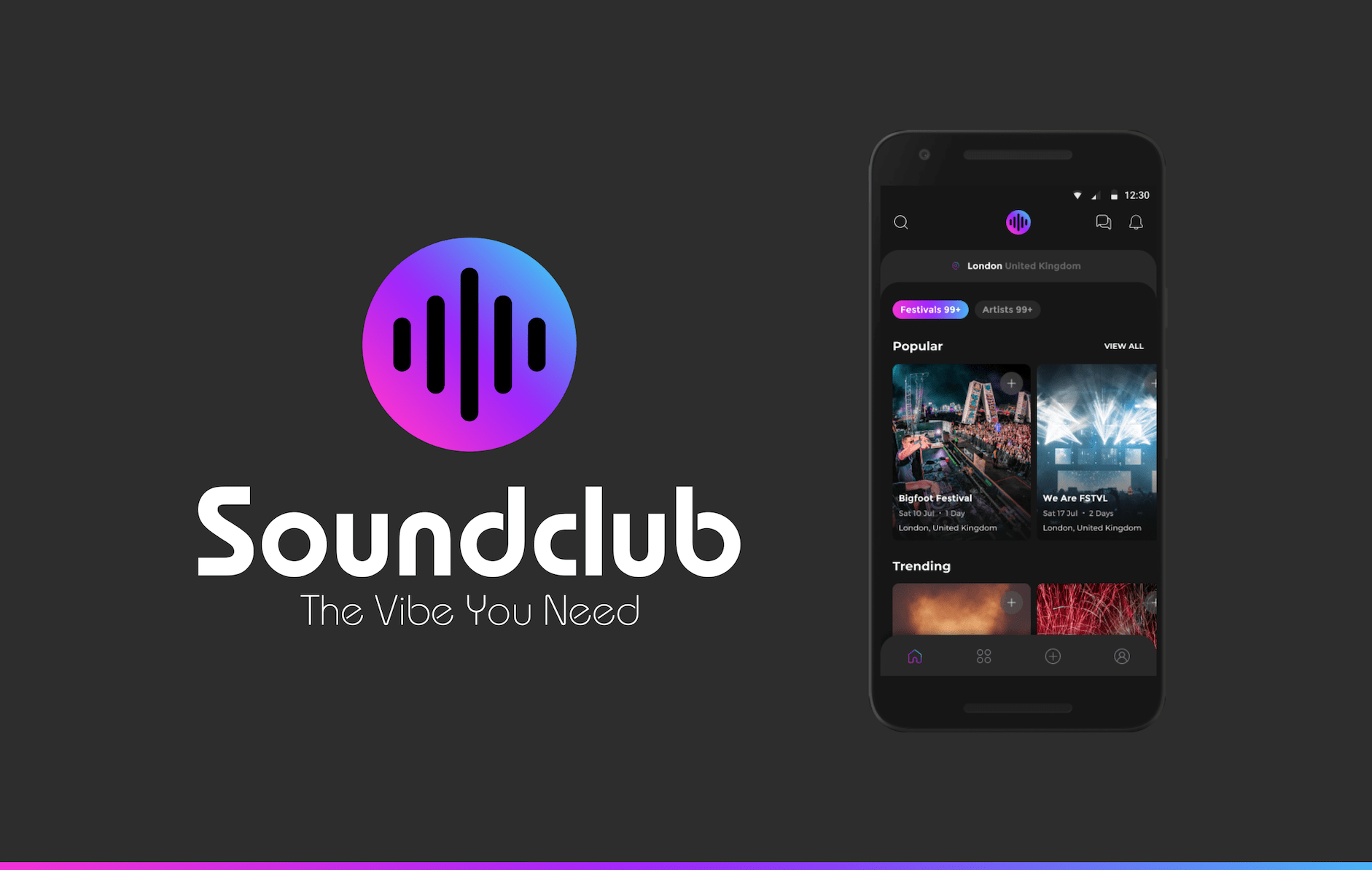 Soundclub launches ultimate music festival discovery app
Soundclub, the social platform for live music experiences, has launched its website and mobile app. Soundclub focuses on festivals, helping fans discover and experience live music events.
The free-to-download app, currently the world's number one festival discovery platform, enables users to filter and view comprehensive festival information, such as line-ups, dates, and locations, and access all ticket options & prices for events in one place. Soon, Soundclub will also launch music venues on the platform. 
Soundclub recognised that live music experiences are rooted in community, encouraging fans to read reviews and add their own and also using the platform to connect with friends or wider community. In a breakthrough move, fans can sync their Spotify accounts and instantly track their favourite artists' upcoming events.
Soundclub's mission is to help fans discover their desired vibe through live music experiences. In a world where we're bombarded with constant stimuli, founder Massimiliano Zanetti Bottarelli recognised that we need something to help cut through the white noise and find what suits us quickly and seamlessly:
"The vibe you need is all about making the right connections. In a world where we've recently been more divided than ever, we know how important it is to feel like you're part of something. We also know this is the feeling music experiences give us. They're made of so much more than the songs we listen to. That's why Soundclub does live music; lives colliding; living, breathing, heart-racing experiences that forge vibe connections lasting for a night or a lifetime." Massimiliano Zanetti Bottarelli, CEO & Founder,  Soundclub.