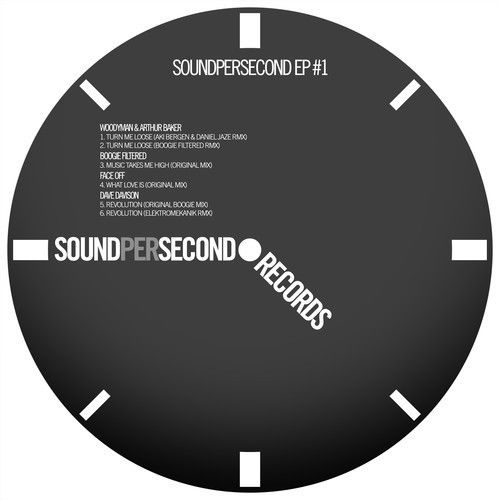 Soundpersecond EP 1
Soundpersecond, a new house label from Italy, is pleased to introduce themselves with a compilation of their very first releases in the form of a sampler. This format fits well with their vision to break down the barriers of house music, uniting the full spectrum of soulful, deep, funk, nu-disco, and beyond.
They've collected songs from veterans including "Turn Me Loose," a Woodymann (Woody Bianchi) and Arthur Baker collaboration, "What Love Is" from the mysterious DJ duo Face Off, and the ambitious "Revolution" from multi-instrumentalist Dave Davison. Remixes come from deep house chart staple Aki Bergen, '70s re-inventors Boogie Filtered, and the '80s-influenced Elektromekanik. The originals were written with vocals in mind, balancing the line between club and song structured pieces.
Regardless of influences, each track is well produced using a sound palette of acid, balearic, boogie, and nu-disco to create dynamic dance music.
Label and Artist Links:
www.soundpersecond.com
www.soundcloud.com/soundpersecond