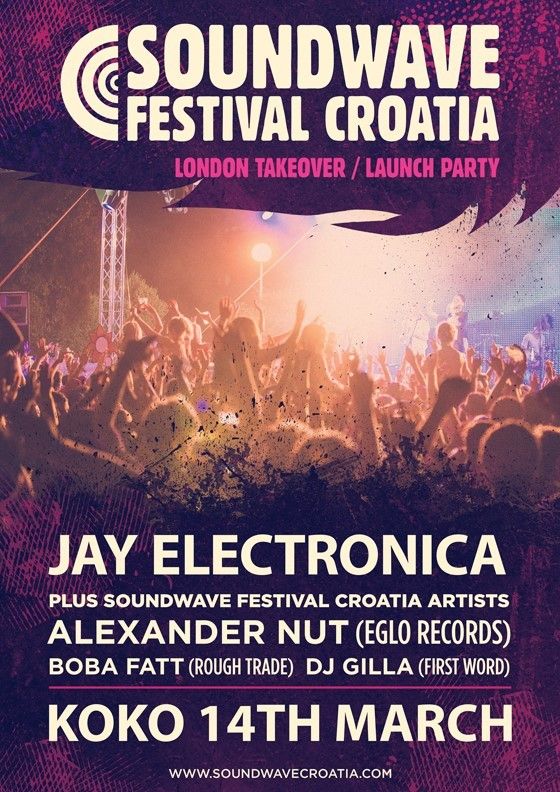 Soundwave Festival Croatia – London Takeover
There are a handful of acts within the realm of Hip Hop influenced music who can hide away and still maintain the level of interest and anticipation around their name; Lauryn Hill, Andre 3000, D'Angelo… Jay Electronica is in that bracket. On March 14th the New Orleans MC will headline KOKO as part of the Soundwave London Launch Party, the first launch of the Soundwave series.
His first show in London since 2010 features support from Soundwave Croatia artists Alexander Nut, Boba Fatt and DJ Gilla. As the festival takes over KOKO for one night in anticipation of this years Festival…
There is still much more to be announced at Soundwave yet!