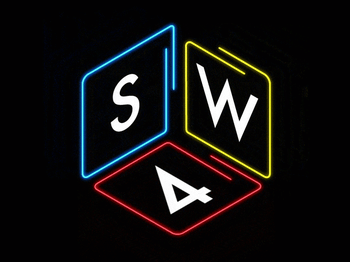 South West Four adds Sub Focus Live & Playaz
London's biggest drum & bass line up just got bigger as we invite one of the most influential drum & bass labels in the world to curate one of our massive stages and another world class artist return to sw4 with his exhilarating LIVE show!
Glorious sunshine has taken over the capital in recent days and we can't contain our excitement. Another huge announcement has landed and we'll have an array of top class producers join the likes of Pendulum live, Deadmau5, Knife party, Sigma live, Wilkinson live + many more across the August Bank Holiday weekend at our spiritual home Clapham Common!
NEXT SW4 SUNDAY HEADLINER ANNOUNCED
SUB FOCUS LIVE
A juggernaut of the electronic music, Sub Focus is undoubtedly one of the key players in the dance music scene and his constant output of top class productions and performances has meant that he is on the way to world domination! He first debuted his critically acclaimed live show a few years ago and it went onto dominate festival stages all across the globe. He is now back with version 2.0 and you can expect a LARGER, LOUDER and MORE COMPLETE version of this outstanding LIVE set up that put Sub Focus on the map as one of the most in-demand artists on the planet today! His return to the festival will see him play on the main stage for the very first time alongside the likes of Deadmau5 & Knife Party. His brand new album is set to take the London man to another level and we're hugely excited to be a part of it!

NEXT SW4 SATURDAY STAGE HOST ANNOUNCED
PLAYAZ STAGE
Being one of the biggest labels of a hugely competitive drum & bass scene is no easy feat but Playaz are firmly in the elite. Since it's inception twenty years go, Playaz have stuck to their values and are constantly bringing a new generation of producers and artists through the ranks. The seminal brand has been in the forefront of UK club land for years and has hosted countless sold out shows at the world-renowned Fabric. A recent move to the illustrious Electric Brixton has demonstrated that the iconic label is ready to take the next step in their decorated history. We cannot wait for PLAYAZ to showcase this host one of the biggest ever drum & bass line-ups we have ever showcased in our fourteen-year history!
NEYSKY
A sensational talent, 27-year old Netsky is adored by his fans worldwide with his abilities knowing no limits. From his humble beginnings to selling out stadiums in his native country, Netsky has become a firm favourite across the globe. Recently announcing his own stage at the mammoth Tomorrowland and selling out a series of tours with his live and DJ shows, Netsky has never been more in demand. He effortlessly moves through the gears as he hypnotizes any audience he is put in front of the and the crowd on the common will no different!

Announcement trailer LIVE: https://www.facebook.com/southwestfour/videos/10158317479595291/
HYPE b2b HAZARD
Known by many to be an absolute wizard on the decks, DJ Hype is one of the most respected drum and bass DJs to ever step foot on this planet. His all-domineering Playaz label has gone from strength to strength each year with standout and sell-out events across many high-profile clubs. Joining the main man will be his protégé himself, Hazard! In a few short years Hazard has knocked out an abundance of anthems and proven himself as an outstanding producer and ultimate force to be reckoned with. He has recently collected the BEST DJ award at the coveted Drum&BassArena awards, knocking off Andy C off the top! The pair of them will perform a London festival exclusive set as the both of them come together to destroy the common!
Wizards of Drum & Bass Camo & Krooked are one of the most prolific acts in one of the most competitive and ever-evolving movements in electronic music. Their latest album has received rave reviews from far and wide and the duo are showing no signs of slowing down. They tore SW4 to pieces last year and are set to do the same in 2017 as they return to the common for some electrifying drum & bass!

BBC Radio 1's Friction's rise to becoming one of the most-revered Drum and Bass producers and DJs in the world is nothing short of glorious. Being one of the few DJs to use three decks to mash up his mixes immediately set him apart from the rest as he is able to create a highly individual sound and has collaborated with some of the world's most popular artists. The Brighton man has been a regular at SW4 and bringing him back in this very exclusive way is hugely exciting for us!
VERY SPECIAL GUESTS:
GOLDIE VS MY NU LENG
With a career spanning over two decades Goldie is regarded a true legend. His OBE recognition is instrumental in inspiring not only aspiring artists but industry peers too! Fitting then this household name makes a SW4 debut on Saturday, for one of the Capital's most anticipated festival appearances this summer. But don't forget the best things come in pairs! So to form an ear splitting ensemble, Goldie is joined by My Nu Leng – current trailblazers in bass music for a B2B of epic proportions! The Bristol based duo may be relative newcomers but are cherished within the scene for production skills second-to-none and an incomparable sound. Earning regular airtime on BBC Radio 1 and 1Xtra, this exposure has led to global recognition in record time.
ALSO PERFORMING ON THE PLAYAZ STAGE ON SW4 SATURDAY: (A-Z)
CONGO NATTY – DIMENSION (A/V SHOW) – FABIO & GROOVERIDER B2B MARKY – HEARTLESS CREW – HIGH CONTRAST – SASASAS – TAXMAN B2B SUB ZERO – TURNO B2B ANNIX

When Congo Natty speaks, people listen. One of the stalwarts of the reggae movement worldwide, the Jamaica native has become one of the most respected voices of the scene. He has dedicated is whole life to the craft and his unique and one of a kind approach to performing has made him one of the most popular artists of modern times. His success has seen him become a regular headliner at high profile events across the globe and we can't wait for him to make his debut at SW4!

Dimension is one of the most exciting and brightest talents coming through drum & bass at the moment. His exceptional talents and raw sound caught the eye of giant CHASE & STATUS' label MTA records with Saul & Will snapping up the young gun instantly. His unique ability to fuse sounds from the spectrum of electronic music has made him stand out from the rest of the others and that's why we love him so much. His latest banger "UK" has been making waves and dance music stalwart Skrillex producing an epic remix which has made the track go stratospheric. He will be debuting his brand new Audio/Visual show at SW4 and is tipped to be one of the most exciting live set ups around!

The godfathers of drum & bass Fabio & Grooverider are arguably the most decorated artists in drum & bass! Beginning their trade over 25 years ago, the duo have pushed the boundaries of the genre and are hugely responsible for where drum & bass is today. The pair's raw energy and passion for their craft has seen them tour for years and 2017 is no different with a hugely successful 25 years of Fabio & Grooverider event at Electric Brixton which saw fans from all across the city come together to celebrate such a great achievement. Their performance at SW4 will witness them play back-to-back for the first time in their history and it will be with none other than the legendary Marky! The Brazilian wizard is one of the most respected names amongst his peers and his soul & jazz infused approach to drum & bass makes him totally unique compared to any other artist around. An inspired performance at Brixton Academy on NYE reminded people why he is one of the best around. This very exclusive back to back has not been done anywhere else so put your seatbelt on and get ready for the ride!

Heartless Crew's dedication to their music has led them to become a widely loved and respected name across the UK, representing one of the UK's most dynamic and charismatic street-reared collectives in recent years. At the peak of the garage unstoppable emergence into the mainstream, Heartless Crew stood alongside the likes of EZ, So Solid Crew, Craig David and Ms. Dynamite to bring the genre to the forefront of British music, selling out venues from London to New York and arenas all across the world.

Modern Drum & Bass hero and industry figurehead High Contrast has been making waves in the drum & bass world since he signed to Hospitality Records in 2002. His obsession with manipulating synthesized sounds to create the soft reverberating beats and soulful melodies he loves have manifested in an extraordinary career. Dedication, limitless depths of talent and technically floorless production abilities honed through years of repetition have taken Lincoln to the top of his game. His laundry list of chart topping records released through Hospitality and his own label, The Contrast, have cemented his reputation as a dance music legend and his assault onto SW4 this summer will be nothing short of magnificent, bring it on!

What do you get when combining six of the slickest MCs and DJs in Drum and Bass? Think a sonic boom of energy and explosion of intense sound, an unrivaled experience that's not to be missed! The collective consisting of Harry Shotta, Stormin', Shabba D, Skibadee, Macky Gee and DJ Phantasy (SASASAS) have already performed a host of recent sell out shows and specifically chose SW4 as next on the hit list. An ever-growing fan base and unbelievable buzz meant we had no option but to duly accept!

If you've been anywhere near a drum & bass dance floor in the past couple of years then you know Taxman's productions, and you'll have been throwing your arms up and calling for DJs to reload his tracks on more than one occasion! Now with his own distinctive sound and a string of huge releases including 'Original Ninja' and 'Scan Darker' under his belt, Taxman is all about facing the future; no doubt his dance floor killing tracks will be taxing your spare income for years to come! With the man making his debut at SW4, we are sure to invite him along for many years to come after this!

As much inspired by the sounds of old school jungle and LTJ Bukem, Sub Zero is famous for his signature dance floor smashing style, making music predominantly to be played in clubs. Despite this, experimenting with sound, pushing the boundaries and doing something a bit different has, and always will, be very important to Jake. And, as he climbs higher and higher into the upper echelons of D&B production, we can only expect more great things to come from Sub Zero.

One of the brightest stars of the jump up scene, Turno is on a one-way mission to the top! His dynamic-approach to his sets leaves the crowd gasping for air and his uncompromising approach to his productions are not for the faint-hearted. Going back to back with Turno will be young guns Annix who most recently supported giants Noisia at their hugely successful Electric Brixton show last year. Blessed with an ear for great sounds, this pair is destined for great things and we are looking forward to hosting them at SW4 for the very first time!
ALSO JOINING MC's (A-Z)
MC GQ, DADDY EARL, EKSMAN, IC3, UNKNOWN

WEEKEND TICKETS INCREASE IN PRICE TUESDAY 21ST MARCH AT MIDDAY
The response to our weekend tickets have been the best we've ever seen with more of you than ever committing yourself to both days of SW4. With the Saturday headliners including Pendulum Live, Eric Prydz, Sigma Live, Solomun & Sunday showcasing Deadmau5, Marco Carola, Knife Party, Sven Vath, Loco Dice & many more across the 10 stages, this is our most complete edition yet!
SW4 SATURDAY SO FAR…
Pendulum [Live] Eric Prydz
Sigma [Live] Solomun
plus in alphabetical order:
Andhim
Andrea Oliva
CamelPhat
Camo & Krooked b2b Friction
Claptone
Congo Natty
Dimension (A/V)
Duke Dumont
Fabio & Grooverider b2b Marky
Goldie vs My Nu Leng
Hannah Wants
Heartless Crew
High Contrast
Hype B2B Hazard
Julio Bashmore
KC Lights
Kungs
MK
Maya Jane Coles vs Heidi
MistaJam
Netsky (DJ set)
Patrick Topping
Sam Feldt Live
Sasha vs Joris Voorn
SASASAS
Sonny Fodera vs Low Steppa
Taxman b2b Sub Zero
Turno b2b Annix
Wilkinson [Live] + many more across five stages…
SW4 SUNDAY SO FAR…
Deadmau5
Marco Carola
Knife Party
Sven Vath
Loco Dice
Sub Focus Live
plus in alphabetical order:
Andrew Bayer
Audion Aka Matthew Dear Live
B-Traits
Carl Craig Present Versus Synthesizer Ensemble
Chris Lorenzo vs DJ Zinc
Cosmic Gate
Dusky [Live] Ferry Corsten
Gareth Emery
Ilan Bluestone
Laidback Luke
Markus Schulz presents Dakota
Mar-T
Matador [Live] Nicky Romero
Pan-Pot
Paul Oakenfold
The Martinez Brothers
+ many more across five stages…
ACCESS YOUR SW4 TICKET
WWW.SOUTHWESTFOUR.COM