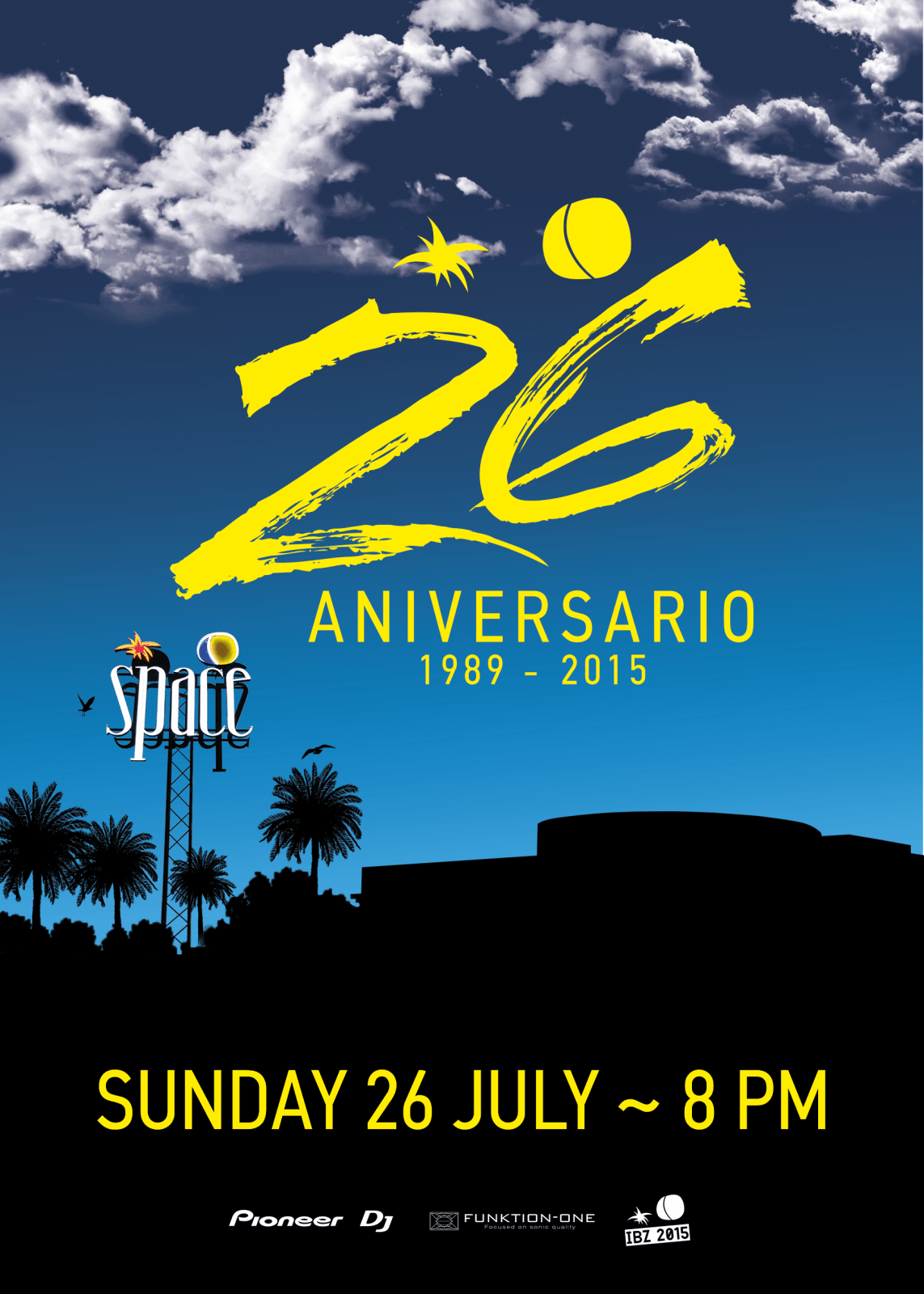 Space Ibiza 26th Anniversary
If there is an important date on the Space Ibiza party calendar apart from the prestigious Opening and Closing dates, it's its birthday. Last summer it turned a quarter century and it continues adding years to its outstanding trajectory with the commemoration of its 26th Anniversary.
Since Pepe Roselló founded the club 1989, he and the entire team that has accompanied him in this adventure have managed to make Space Ibiza become a cornerstone in the history of electronic music. Year after year, we are reminded that the passion and dedication keeps alive one of the best entertainment experiences that can be lived.
On Sunday, July 26th, the club of Playa d'en Bossa will open its doors from 8pm to welcome a loyal audience that are willing to return to be part of this important event. More than ten hours of fun, 12 DJs and 3 rooms at full capacity to enjoy the best music.
On this special occasion, the residence of Vagabundos will merge with a line up representing many of the influences that have shaped the musical personality of the club along several generations of artists. The quality and good taste will reign in the Main Room at the hands of Luciano, Josh Wink and Gianni Callipari. Moreover, the great Erick Morillo, Tania Vulcano b2b Jose de Divina, M.A.N.D.Y and Javi Bora will remind us why the covered Terrace is one of the most magical rooms on the planet. The Sunset Terrace will feature veteran Alfredo, Camilo Franco, Eziquiel and Los Refrescos.completing an excellent program.
There are things in life that you cannot miss and being a part of 26th Anniversary celebration of Space Ibiza is one of them. See you on Sunday, July 26th to blow out the candles with us. Tickets are already on sale on the Space Ibiza website.
And so it was the Space Ibiza 25th Anniversary.