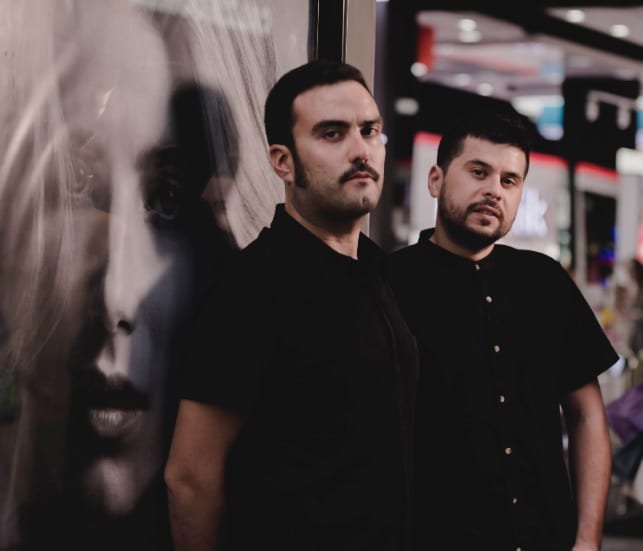 Spanish progressive house duo Lopezhouse release new EP
For the past ten years, David López and Carlos Cruz, together known as Lopezhouse, have been carving a path for themselves in the progressive house and techno scene. After a slew of solid underground releases, the duo broke onto the international scene following 2015's single "Mude Tod", released on prolific dance label Dirtybird. Since then, the duo have gone from strength to strength, teaming up with Berlin based Exploited for several releases, and catching the attention of scene legend John Digweed, subsequently releasing on his label Bedrock Records.
Now, after releasing the much celebrated "Arratsaldean" EP on Sincopat complete with a remix from the one and only Dave Clarke, Lopezhouse are preparing to team up with Bedrock Records once again for the release of their latest single- "Something Is Happening".
"We've both had huge love for music since we were teens. David started learning mixing with turntables, while Carlos started learning electric guitar. After many years working separately in the music and entertainment industry, our lives crossed and we ended up collaborating in the studio."
Opening up the title track, a snarling synth bass is paired with a stomping four-to-the-floor kick drum, setting an ominous and driving tone from the get-go. Alien-like lead lines creep in and out, before a formidable vocoder effect jolts the mood and opens up the track. A slow burner, the track continues teasing imposing and unsettling elements, while a gated trance pad flutters in almost imperceptibly.
Dropping out the beat allows the track to unfold, with a cosmic cacophony encircling the listener's senses. All elements drop away, leaving only the rumbling synth bass driving the track forward, before a jarring gunshot sets everything racing along once again. The alien synths return with full force, surrounding the listener, gradually stripping back before that same stomping
"We wanted to make something that was great for club Main Rooms and festivals. When we sent the tracks to John Digweed, he started playing them at festival sets all over the world."
With so much accomplished this decade, the duo show no sign of slowing down. With a mix for John Digweed's Transitions podcast dropping imminently, releases already locked in for 2020, and a live show in the works, Lopezhouse are set to make the upcoming year their biggest yet.
Follow Lopezhouse:
https://www.facebook.com/lopezhousemusic/
https://www.instagram.com/lopezhouse_live/
https://www.beatport.com/artist/lopezhouse/165630

https//twitter.com/lopezhousedj