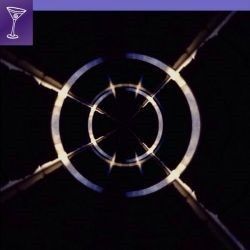 Dé Antonio and Dorian - Speak to Your Soul
Harmonious Discord artist Brad Dale is a master of many trades and purveyor of a ménage of styles and vibes. His projects span glitched-out techno tracks as Molecule, his indie-style folk work as member of the band Ishi, subversive and deep sound design under his eclectic moniker Echo Conscious, and, most recently, his collaboration with vocalists to create a fun, stylistic throwback sound which he produces under the alias Dorian. Recently Dorian has been teaming up with area singers to create a mixture of dance techniques with elevated vocal pairings. In this single he partners with vocalist Dé Antonio to reveal "Speak To Your Soul", a solid house music cut tailor-made for the dance floor.
The Can You Hear Me Mix is a tech house standard where the vocal presence drives the piece. Dé Antonio can be heard elaborating on the ever-catchy chorus line. All of this is backed by the type of intricate production styling that Brad is known for. The Moving Deep Within Mix drives a later-night approach with techno-tinged beat production and more pronounced synth work. It's perfect for trippy after hours shenanigans. Another Harmonious Discord fixture returns to give a drummy rework that sits right in between the two originals. Jeff Haviland AKA Vital crafts a balanced and progressive rework allowing the elements to build and accent in a more traditional fashion. These three versions combine to create a diverse house music single suitable for many nightclub situations … and one can expect to hear more from Dorian over the coming months.