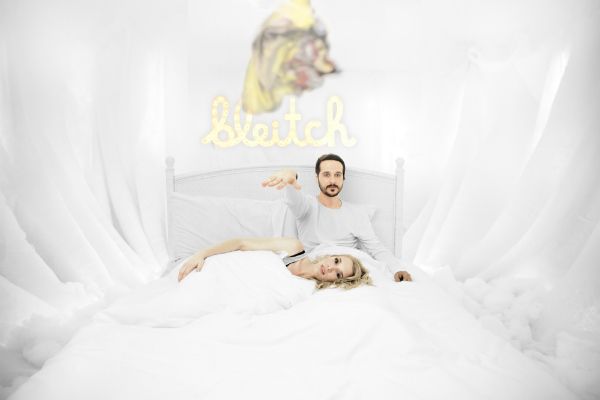 BLEITCH - Speaking Of Moments
Los Angeles based future pop duo BLEITCH has debuted their brand new single 'Speaking Of Moments'. The track is the latest offering from the pair, who have already received heavy support from the likes of NOISEY, Neon Gold, Hilly Dilly and MTV Iggy.
'Speaking Of Moments' follows the band's previous single 'Crime' which Gigwise deemed as an "atmospheric number, bursting with strong melodies from Deutch, dreamy synthesisers and a tale of angst, separation and regret" and Neon Gold described as "the highs of M83 meeting the lows of Allie X with a dash of MS MR".
BLEITCH is made up of Piers Baron and Madelyn Deutch. Forming in 2013 to make a self proclaimed style of "future pop", the duo released their debut single last fall entitled 'This Is Our Youth'. The band's music has already made an appearance on the final season of True Blood, reached #3 on the Hype Machine charts and received a Best New Music pick on iTunes UK.