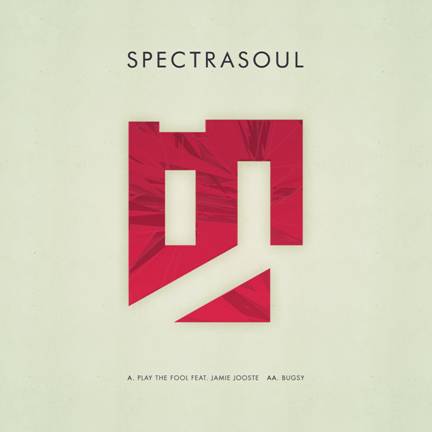 Spectrasoul – Play The Fool
The undisputed electronic talents of Dave Kennett and Jack Stevens aka SpectraSoul return to the fore for their first original solo material since their heavily acclaimed debut album of 2012, 'Delay No More'. The fact that they're following on with yet more of the most breathtaking drum & bass music manoeuvres in the UK right now should come as no surprise; oozing musicality and substance, a new SpectraSoul record is always an occasion to behold so sit back and let the melodious magic take control, Shogun style.
"Table-tennis, barbecues, and remixes filled our 6 month, post 'Delay No More' refresher time period. After pouring everything we had into it, it was a great chance to reflect on the album, and to consider how to move forward. (Enjoying a social life after 18 months of the most anti-social hours imaginable was just another perk!).
It was only late last year, when we moved into a new studio space, that we settled and got back into a more consistent groove of writing original material. 'Play The Fool' featuring the vocal talents of Jamie Jooste is the result of an explosion of ideas after a brief period of silence. It is an extension of the themes of 'Delay No More', but it also stands as a precursor to an exciting new SpectraSoul project." Spectrasoul 2013

www.facebook.com/spectrasoul / @_spectrasoul_
www.shogunaudio.co.uk /