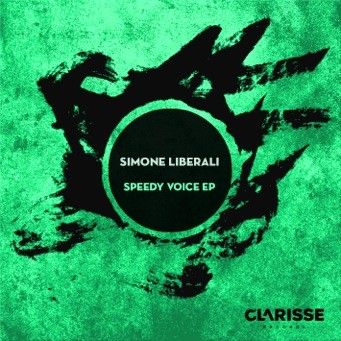 Simone Liberali - Speedy Voice
Making his second appearance on Clarisse, Italian upstart Simone Liberali brings a brand new three-tracker to the label, which has already seen support from Marco Carola, Detlef, Paco Osuna, Shawncey and a whole host more!
The all-action, funky house sound of the title track, 'Speedy Voice' is laced into by a searing 'Strange World'-style breakdown. The immense synths will have big rooms rattled, giving new dimensions to a track moving under the sun thanks to its foamy percussion and bass.
'Don't Look Back' is a Clarisse classic of kicking deep house, driven by another of Liberali's bass pendulums to spike your sweat levels. Finishing things off with an urgency that continues on an upward curve, no further encouragement is needed once the needle finds the groove of the tracky old school house bassline that is 'Brusco', it's vocal snippets cheering on a sprinting Liberali into a calculated breakdown, giving you a bit of breathing space before the bouji boogying continues.
Known for his grooving tech house, you will find Simone Liberali's productions on labels from Leftwing & Kody's Lost imprint to Pirupa's D-Floor – and now revisiting Mendo's Clarisse Records, Liberali holds nothing back with a certified beast of an EP for eagerly waiting fans.