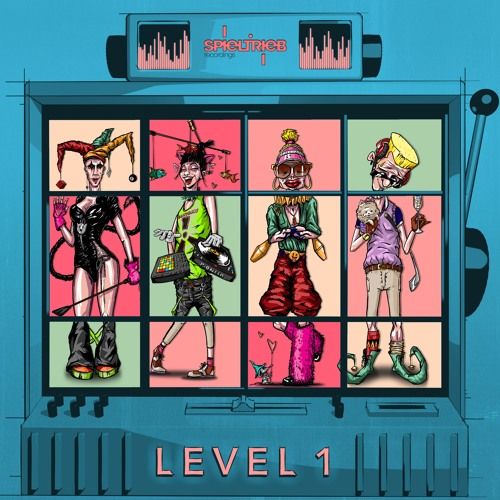 Various Artists - Spieltrieb Recordings Level 1
Spieltrieb Recordings kick off life with a big collection of tunes that shows their intent. Across 10 fresh cuts, names like Sokool, Red Robin, Bardia, Danilo Schneider and Carbon all explore every facet of house and techno to great effect.
SoKool opens up with sci-fi synths and otherworldly house grooves that build in pressure. Big hi hats get you on your toes and it's a great start. Red Robin's Back to Rave is a stripped back prowler, with meaning drums taking you late into the night. From there the likes of Bardia Salour and Benno Blome & Daniel Dreier get minimal with off kilter grooves full of rich sound design, and Philip Staab offers a more melodic sound with his cosmic keys and starry eyed sounds.
Elsewhere there are spooky late night house tracks with plenty of charm from Surreal and his Down Under and Danilo Schneider rocks you back and forth with the grinding loops of his Give Me A Break. Goldish POV is the most unusual tune of the batch, with watery droplets and rasping bass.
This is a fresh selection of tracks that bring plenty of new sounds to the table and mark out the label behind them as one to watch.