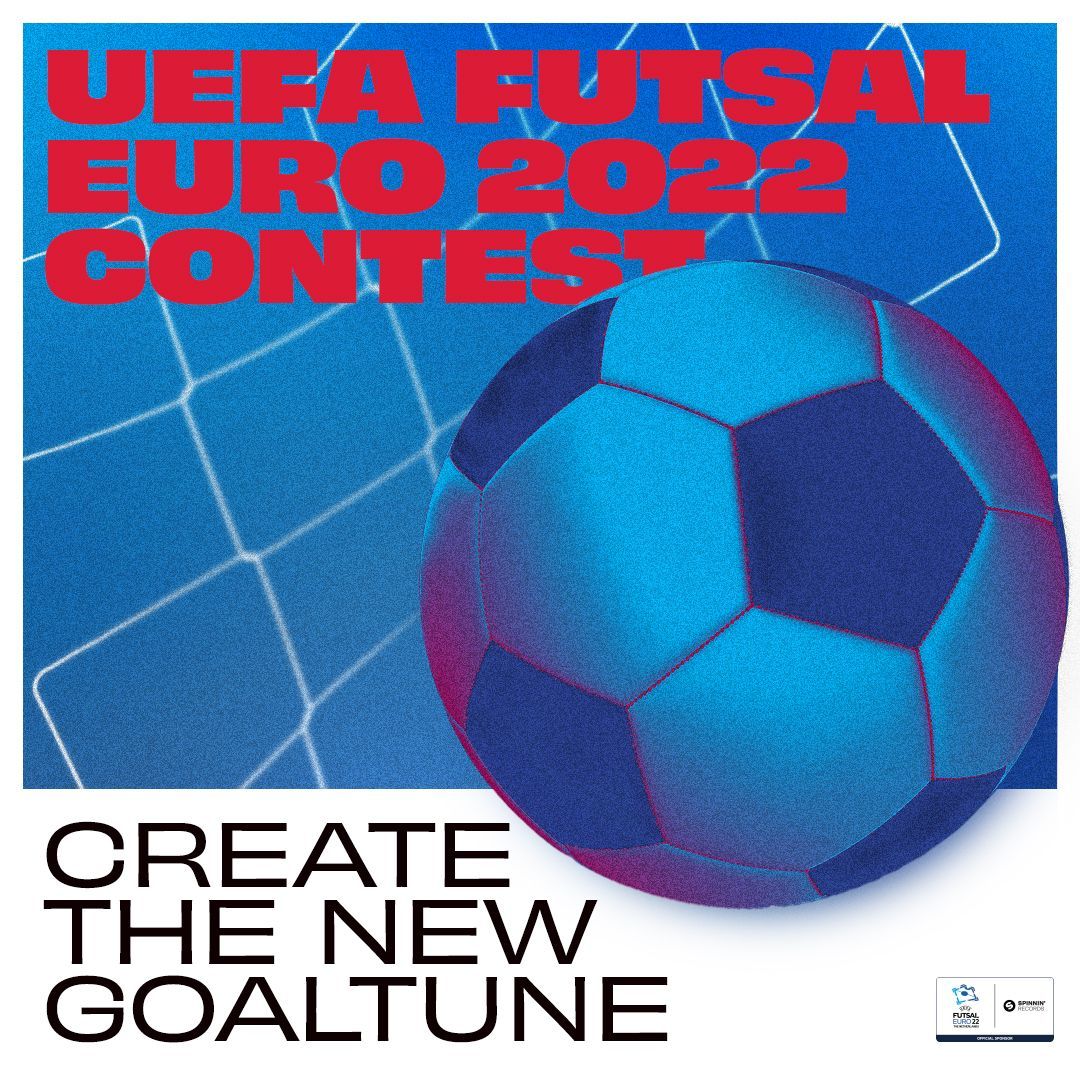 Spinnin' Records announces UEFA Futsal EURO 2022 Goaltune Contest – Superstar Dutch DJs Blasterjaxx to be Official Contest Ambassadors
Spinnin' Records and UEFA Futsal EURO 2022 are challenging up and coming musicians and producers to create the Goaltune for the biggest UEFA Futsal European Championship ever. The contest invites fans to submit 17 – 20 second, arena-ready tracks written to blow the roof off of the tournament's biggest moments. The winning submission will be played at Amsterdam's Ziggo Dome and Groningen's MartiniPlaza after every goal, instantly joining the ranks of iconic stadium stompers like Zombie Nation's "Kernkraft 400."
From January 19th to February 6th of 2022, the European Futsal Championship will take place in both Amsterdam and Groningen. With the world watching, the final tournament promises to be a true experience for fans young and old, with plenty of athletic action, entertainment and the very best futsal players from all over Europe competing for the championship title.
UEFA Futsal EURO 2022 Goaltune Contest
Through the Spinnin' Records official Talent Pool, DJs and producers from all over the world can send in their tunes. The submission must be between 17 – 20 seconds and consist of a short build-up and a drop that makes both the players and the audience go absolutely wild after a goal. The enthusiasm for the Goaltune contest is sky high, with over 100 submissions in the first few days.  The winning Goaltune will be played after every goal throughout the tournament. The contest is open to submissions from December 14 to January 1 2022. with the winner being announced in early January 2022.
Learn more about the UEFA Futsal EURO 2022 Goaltune Contest
Blasterjaxx to serve as Official Contest Ambassadors
When it comes to producing larger than life anthems, few acts in all of dance music are as proven as The Netherlands' homegrown talent, Blasterjaxx. With standout releases such as 'Bigroom Never Dies', 'Symphony', and more recently 'The Crown', the duo has truly honed their ability to first fill a stadium, then blow the roof off of it.
This makes Blasterjaxx the perfect ambassadors for the UEFA Futsal EURO 2022 Goaltune Contest, as they will use their musical expertise to help select the winner of this year's contest. In addition, Blasterjaxx will also be contributing the kickoff tune for this year's tournament, to be  played just before the of each match
Speaking on the partnership, Blasterjaxx says,
"When music and sports collide, magic happens, which is exactly why we're beyond excited to be part of the UEFA Futsal EURO Championships Goaltune Contest! The winning track will be played after every goal in this year's championship, so we're looking for very short tunes (17-20s) with HUGE and energetic drops. On top of judging this contest, we're honoured to be delivering the kick-off tune for this year's tournament, setting the soundtrack for the amazing games to come!"