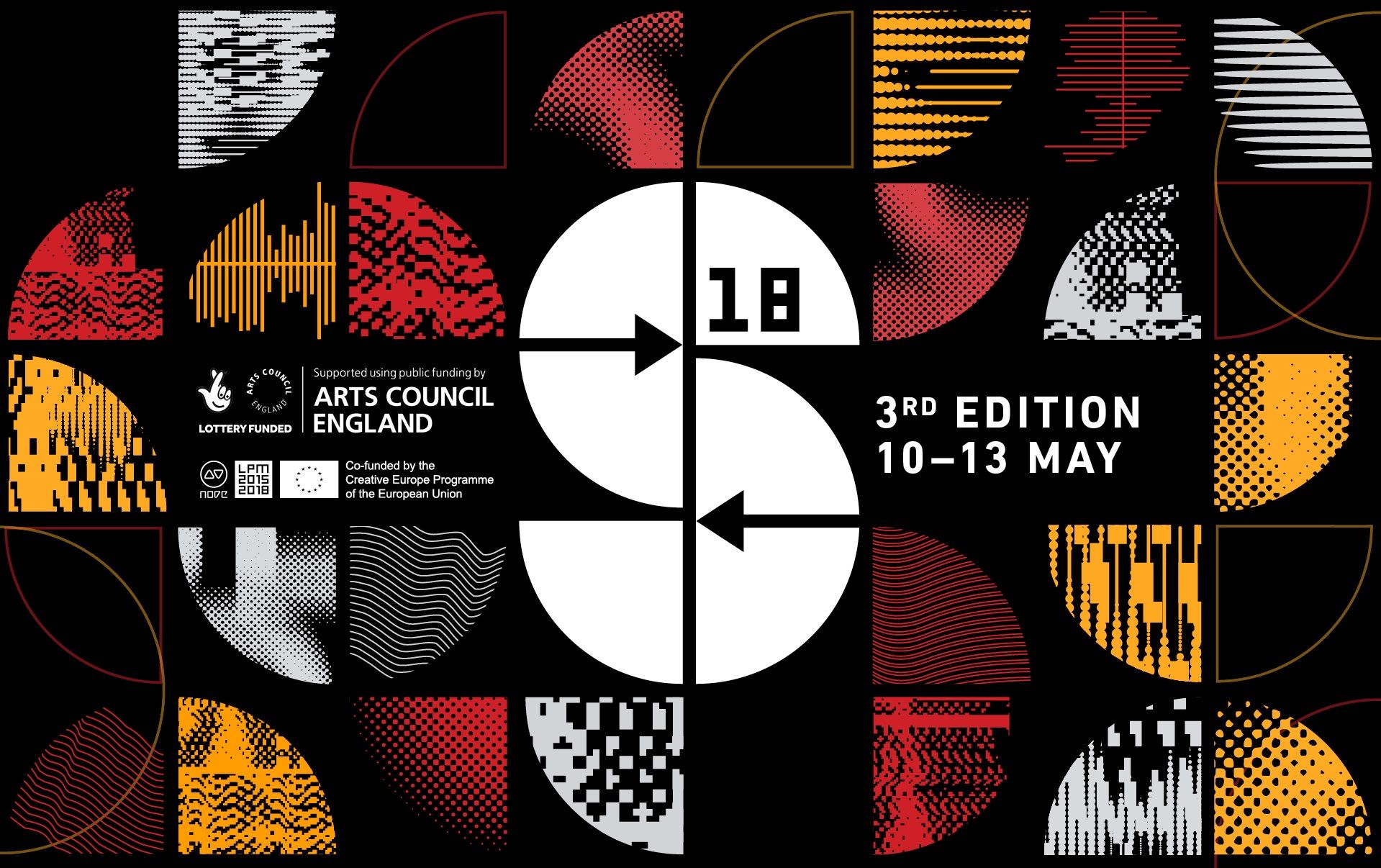 Splice Festival (10-13 May, London)
Splice is back for its third edition, taking place between 10th – 13th May 2018 at East London's arts centre Rich Mix and Hackney Wick's creative venue Stour Space. Splice Festival is part of the EU funded AV Node network and brings together over 30 international AV artists and musicians tocelebrate the diverse fields of audiovisual performance.
Line-up include award-winning beatboxer Reeps One presenting his Vocal Vibration and Cymatics showcase in collaboration with visualist Zach Walker; a rare performance from genre defying record producer and DJ Leila (Warp Records); French artist Zoë McPherson presents the intense and hypnotic live audiovisual version of her new album String Figures; People Like Us (Vicki Bennett) presents her new live cinema project The Mirror; Addictive TV perform Orchestra of Samples – their audiovisual extravaganza sampling over 200 musicians filmed around the world.
New for 2018 is a kids and family Sunday, headlined by Graeme Miller, one of the original composers of the acclaimed soundtrack to the 1980s Moomins TV show, performing a live re-score of the Film Polski animation 'Moomins and the Comet'.
Throughout the weekend you will find workshops, installations and screenings plus free entry talks from leading AV artists and industry experts, including Dutch AV remix pioneer Eboman and David Lublin, founder of VDMX software.
Full line-up: www.splicefestival.com
TICKETS:
Day tickets from £6.50 – £17.50 with limited early-bird joint tickets from £27.50.
Available here: www.splicefestival.com/tickets
MAIN VENUE:
Rich Mix , 35-47 Bethnal Green Rd, London E1 6LA.
Box office: 020 7613 7498
T: @splicefestival
F: /splicefestival
#splicefestival #avnode #acesupported #culturematters