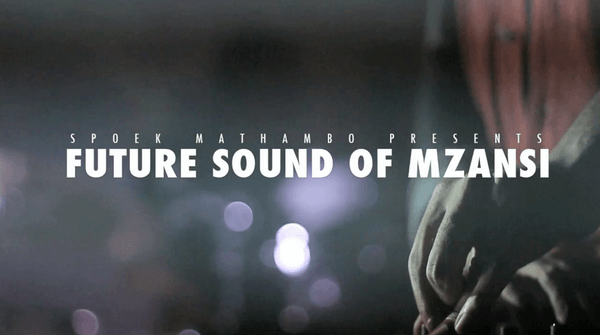 Spoek Mathambo's 'Future Sound Of Mzansi' (Part 1)
Future Sound of Mzansi is a documentary exploring South Africa's cultural landscape through a staple of South African popular culture — electronic music. Twenty years into South Africa's democracy, the film looks at the past, present and future of the scene and its multiple sub-genres, featuring the electronic music pioneers sculpting its soundscape, presented through the eyes of internationally acclaimed artist Spoek Mathambo.
Directed by Nthato Mokgata (aka Spoek Mathambo) and Lebo Rasethaba of Egg Films, and produced by Black Major, Future Sound of Mzansi features an exciting range of emerging electronic music artists from various South African cities including Aero Manyelo; Black Coffee; Christian Tiger School; Felix Laband; John Wizards; Krushed & Sorted; Machepies; Markus Wormstorm; Mix & Blend; DJ Mujava; Naked Boys; Nozinja; Okmalumkoolkat; Panyaza; Rude Boyz; Sibot; DJ Spoko; Zaki Ibrahim and many more.
Part one of the three part series premiering on THUMP introduces the new sounds coming out of the townships and urban areas of cities like Durban, Cape Town, and Johannesburg, examining the role of regionalism in the development of genres like broken beats, qgom, Shangaan electro, and kwaito. Watch it on thump.vice.com.
For more information on Future Sound of Mzansi, go to www.futuresoundofmzansi.com