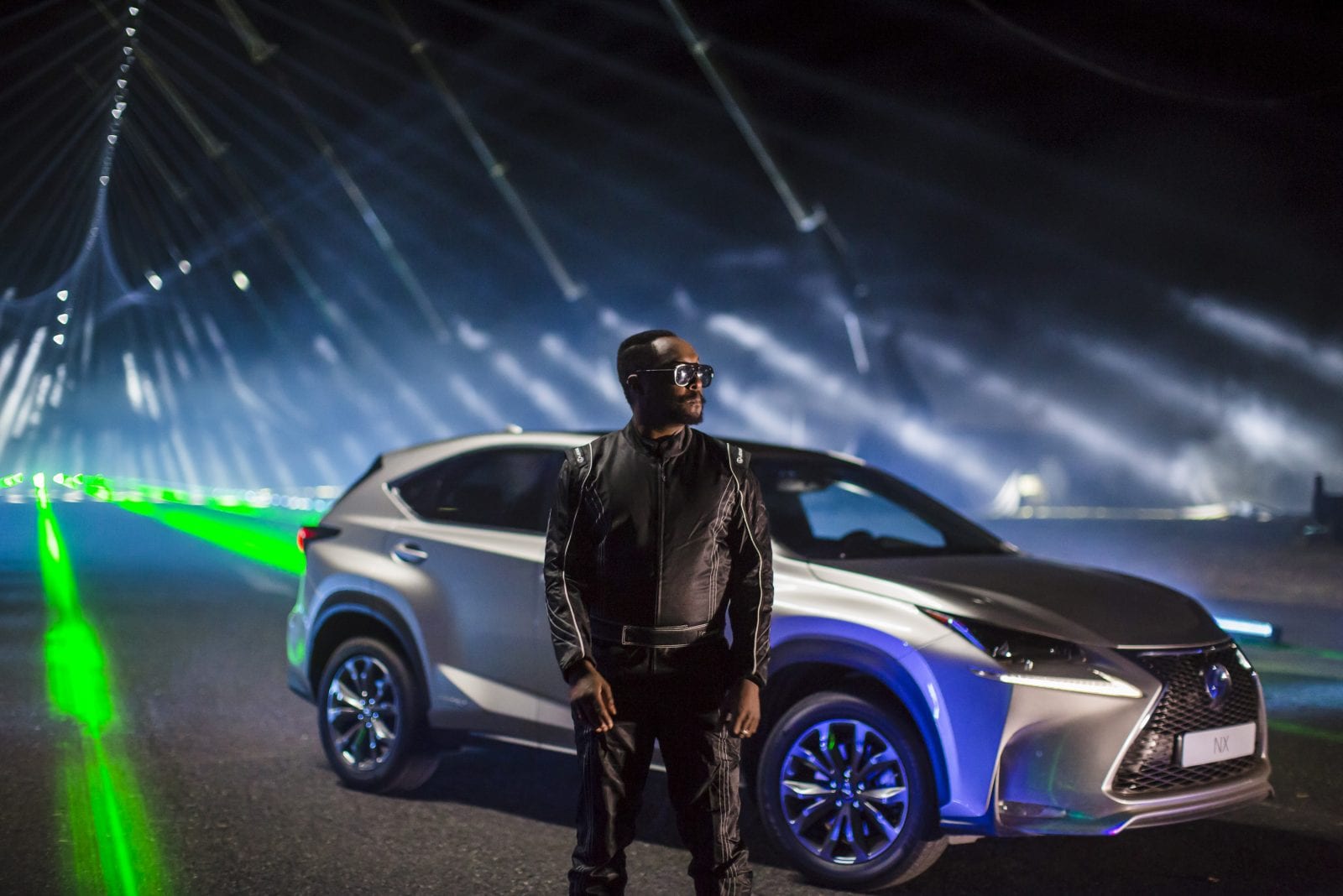 Sponsored Video: Discover the new Lexus NX with will.i.am #thatPOWER
Well, it should surely come as no surprise to anyone that Lexus, the world-renowned high-end car manufacturer, should create and unveil this phenomenal and exceptionally fitting audio visual film to celebrate their first ever mid-size premium crossover.
Lexus are celebrated for their supreme build, quality and comfort and their inspiring philosophy is 'Amazing in Motion', – so the radically designed Lexus NX – released just last year and now looking to be a bestseller certainly fits the bill.
Showcasing the not inconsiderable talents of the global super star and entrepreneur, will.i.am, and three of THE most highly skilled and fearless stunt drivers, Lexus offer an astounding and captivating race against the music and the rhythm. Daring will.i.am to create an inventive remix of his influential track, #thatPOWER, which includes the lyrics: '…And I'm loving every second, minute, hour, bigger, better, stronger power…' it's clear Lexus feel that the song is very apt for this particular challenge – and indeed this particular car.
Both harnessing AND battling music, art and technology, our leading man must conduct and navigate three Lexus NXs, ensuring they accurately strike motion- and audio-sensitive laser targets in order to trigger the sound – much like a gigantic laser harp played by cars – along a disused railway track at EXACTLY the right split-second to synchronise with the beat and tempo of the music. Get it wrong by even a nano-second, and the system restarts – but it's one night only, and the hours of darkness are limited so it's a race against time, too…
It took no less than sixty five technological wizards over seven days to construct the rigging to bring us this light, laser and sound spectacular with the legendary light artists, Marshmellow Laser Feast, known for working with some of the world's most illustrious stars.
will.i.am rose to the challenge – how could he not? – and admits that, although an amazing project, it wasn't a walk in the park. Can he do it? Will he do it? If anyone can, it's will.i.am and Lexus…
Website: http://bit.ly/1Dnch8E
Youtube: http://bit.ly/1JKh59e