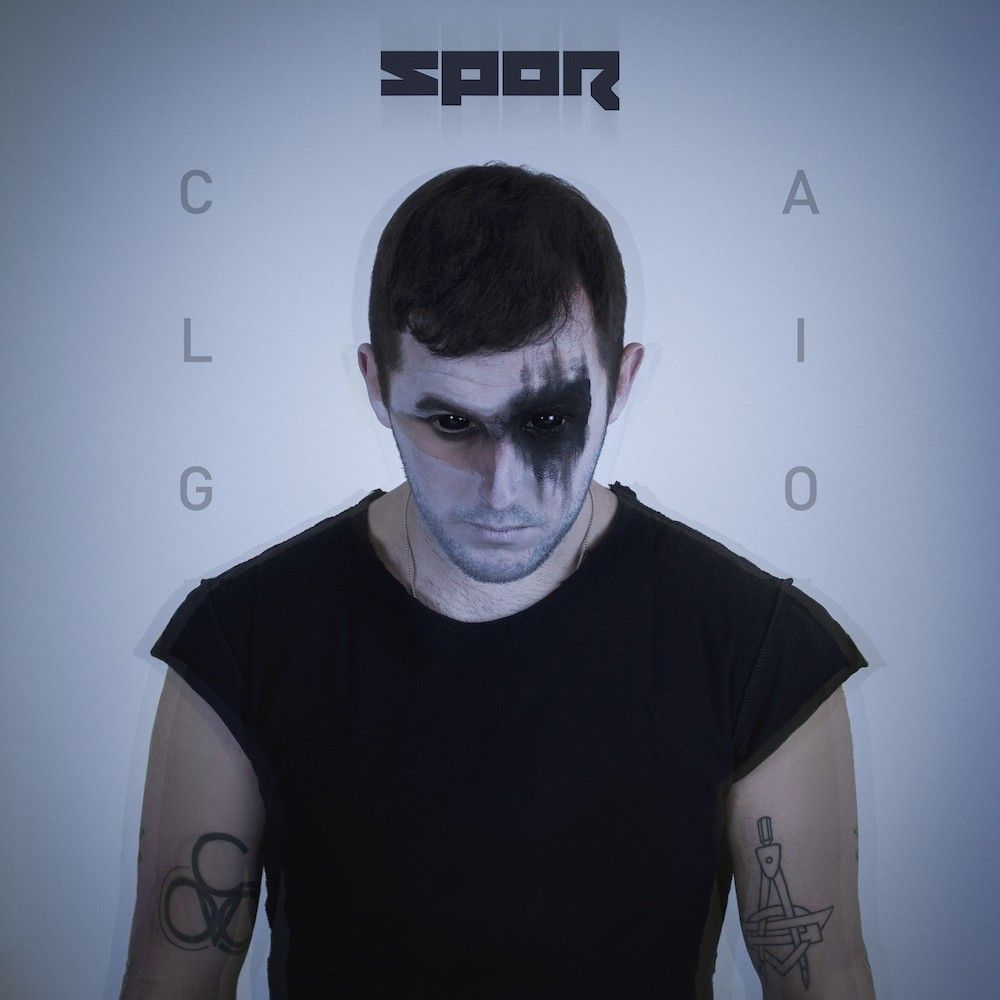 Spor – Caligo
After a significant hiatus, UK DJ/ producer Jon Gooch has resurrected mysterious drum & bass alias Spor for a brand new UK tour and album project, available via direct-to-fan publishing platform BitTorrent Bundle.
Having spent the last few years releasing under his exuberant Feed Me moniker, new Spor album 'Caligo' is scheduled for release on his own Sotto Voce label on 9th March through bit torrent and 11th March for iTunes and Beatport.
Whilst staying true to the aesthetic that fans already know and love, Spor has developed his sound to create a record that feels as dark and menacing as it does utterly enigmatic. 'Caligo' opens with 'Your Murmuring Chasms', an echoey monologue that serves as a subtle, hazy introduction, before 'Empire' – a heavy, guitar-laden cut – sets out a stall for the rest album with aggressive drums and gritty vocals. 'After The Flood' slices through the darkness with a stand out, ethereal vocal whilst fiery roller 'Blueroom' is quick and explosive, before final track ' The Hole Where Your House Was' closes out the album in fitting style.
"It's been a long time since I've wanted to work on the project", explains Spor. "I wanted to make sure I was doing it for my own reasons. Not to fill a space or do it just to appease people and I wanted to make sure that by the time I came back to doing it I felt as enthusiastic as I did previously about the music."
'Caligo' will also be released through BitTorrent Bundle as part of an innovative new release concept that will enable fans to access the music, artwork and a whole host of other exclusive Spor content on a pay what you want basis.
Jon describes his collaboration with BitTorrent Bundle as an 'obvious choice', saying, "My own imprint and brand in the form of Sotto Voce was a natural choice to release the album under, but I wanted to reflect the story and philosophy of myself as Spor in the medium it was released in too. Bittorrent seemed an obvious choice. The way we communicate as artists is constantly being questioned, and the ground we live on is in constant shift. Having the Spor album live as a self-sufficient shared container via Bittorrent, something that's everywhere and nowhere at the same time, replicating and spreading – embodies the nature of Spor. It's my underground self."
"BitTorrent Bundle was built to empower creators: artists like Spor, who challenge electronic music, and push it forward," said Straith Schreder, Director of Content Strategy at BitTorrent. "The Caligo Bundle will give fans unprecedented access to producer Jon Gooch's journey; allowing them to pay what they want to unlock the new album, art, and more."