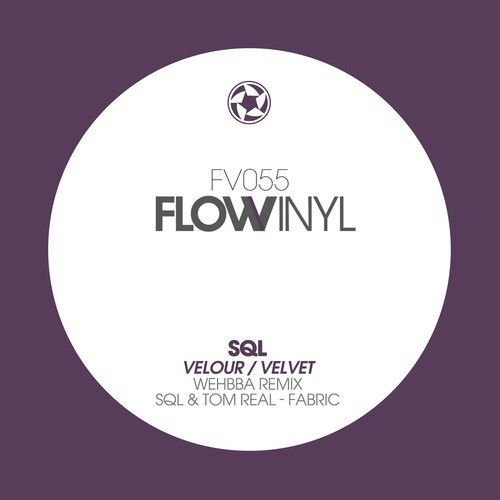 SQL – Velour EP
To celebrate the arrival of spring, Flow Vinyl has an outstanding new release guaranteed to inject extra energy into the club scene. The Velour EP features three new tracks from SQL, one in collaboration with Tom Real, as well as a remix from Wehbba, and they are all action-packed dancefloor bombs. SQL is Amsterdam based Pim van Horssen who has already built a strong reputation with releases on labels like Funk D'Void's Outpost Recordings and Gem Records.
Driving rhythms and hypnotic grooves are the SQL trademark as the title track testifies. His percussive sound is a simple but highly effective rewiring of the house and techno blueprint, and the added break beats on 'Velour' combined with a build up to die for, make it dance floor dynamite. Wehbba, one of the leading lights of the Brazilian electronic music scene, is at the controls for the remix taking the original into deeper and darker territory. The pace may be slower, but the result is no less intense with its brooding synth sounds.
'Velvet' is next, driven by an infectious bass line and swirling synths. Funky as hell and with a touch of old school house, it shows the scope of SQL's musical vision. Completing a superb package is 'Fabric', a dirty, minimal-inspired workout, in partnership with London's Tom Real, already known to supporters of Flow for his remix of Daniel Mehes' 'Shoya' on Flow Records.
text: Mathew Duffield
mastering: Charles Michaud, preference studios, Paris
Enjoy and support us
www.flowvinyl.com
www.flow-records.com