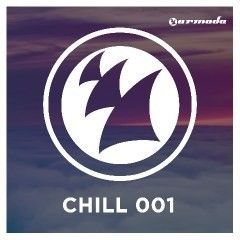 Armada Chill 001
It may come as a surprise to some, that in 2014, Armada Music appears to be making its first foray into a chill compilation. After all, Armada tunes have been essential to countless chill-out compilations for over a decade. Ever since the Gabriel & Dresden Chill Mix of Motorcycle's 'As the Rush Comes' first took over the world, the record label has produced a constant string of tracks and remixes that have found their way to relaxing locations around the globe. And now, overflowing with talent and tunes, the time has come to give each special song a new home.
From the soul-wrenching instrumentation of Michael St. Laurent's 'All Gone', to Moe Turk's jazz-infused opener, to a couple of spaced-out beauties courtesy of Rodg, the only unifying factor in this compilation is exquisite, blissful calm. One of the breakaway tracks from the compilation comes from rising Parisian talent KRONO, who deliver a powerful hit with Amsterdam vocalist Cimo Fränkel – 'Sweet Goodbye' is already making waves, and it's a force to be reckoned with.
Familiar, yet bold and new, the tone of this double mix compilation is one of over-arching beauty and deep relaxation. Pooling together dozens of exceptional tracks spanning a wide tempo range, Armada Chill 001 presents the genre as it should be – effortless and powerful.