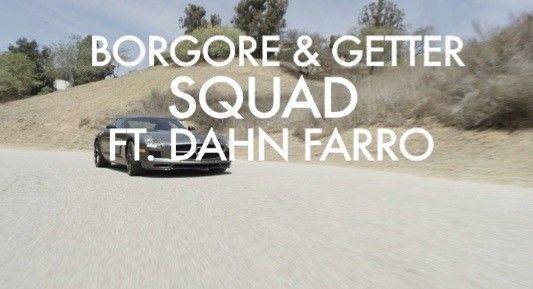 Borgore - Squad
Prolific DJ and producer Borgore is at it again with his new video for "Squad" in collaboration with Getter and featuring Dahn Farro. In true Borgore fashion, the video depicts a wild party at Buygore HQ with a guest list including Styles & Complete, Twiitch, Crichy Crich, Bad Royale, Nathaniel Knows, Carter Cruise, Adair, Posso, and Half Empty.
Borgore recently released "Squad" and the accompanying video as part of his Keep It Sexy mini-album, which debuted in the Top 5 US dance album charts iTunes last week. Kicking off the release and celebrating Borgore's continued growth as one of the leading writers and producers in the electronic music scene is "Forbes," the hit single featuring Bay Area rapper G-Eazy, which debuted earlier this month.
Through a decade-long list of accomplishments and antics, Tel-Aviv born Asaf Borger has amassed millions of fans worldwide through his playful nature, lively performances, and high-velocity sound. After releasing his full-length LP #NEWGOREORDER last year on his label Buygore, the multitalented DJ and producer has continued to push boundaries at every turn. From the establishment of "The Buygore Show" on Sirius XM to his current North American tour of the same name, Borgore continues to command attention.