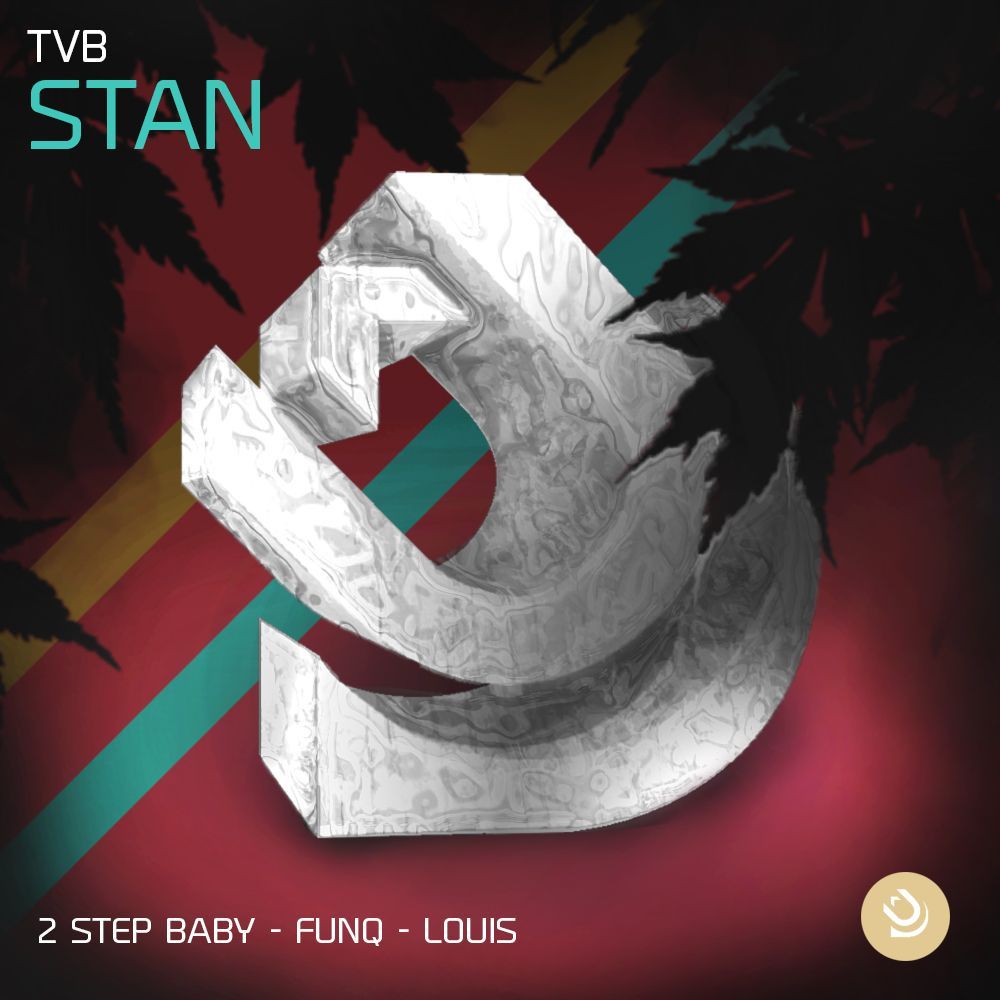 TVB - Stan EP
Polish producer and DJ, TVB fuses minimalist Garage, electro and funky vibes on his fantastic new EP 'STAN.' Named after his son, TVB's EP takes EDM into the future by experimenting with a wide range of eclectic sounds and vocal styles to provide an imaginative, creative interpretation of the genre.
TVB's enormous talent has already been noticed throughout the EDM scene, leading him to perform awe-inspiring sets alongside Aaron Jerome (before he took the name SBTRKT) and Scuba, as well as throwing next-level boat parties which leave his competition at sea. 'STAN'demonstrates the full range of TVB's talent. From the old-school, garage-infused '2StepBaby', through the funk-laden 'Funq' to the EP's anthemic conclusion 'Louis.'
Urban Dubz travels the world in search for the freshest, most original vibes to put out on our label. Having observed how TVB transforms an EP into a festival for your ears, we immediately decided to release 'STAN' on our label. Believe us; your ears will thank TVB for making such an unforgettable EP.
TVB, real-name Tomek, began his career by turning radio in Wroclaw, Poland into a 24/7 party which featured the biggest sounds from around Europe. In addition to Urban Dubz, Tomek has also released on Sequel One, Polish Juke, Dynasty Shit and XLNT. After hearing 'STAN EP' for the first time, I had to check that there had not been an earthquake in the office, because Tomek's basslines are so heavy. Relieved that the force shaking the floor in the office was in fact just extremely dutty bass, I continued partying to TVB's latest EP.
TVB's 'STAN EP' is available right now. Be ready for another level of funk.
Contact TVB on
www.facebook.com/tvbbeats
www.soundcloud.com/tvb
www.mixcloud.com/tvb
www.twitter.com/TVB_Tomek
www.instagram.com/tvb_tomek/?hl=en
Purchase from outlets:
http://www.junodownload.com/products/tvb-stan/3503265-02/
https://www.beatport.com/release/stan/2084462
https://www.traxsource.com/title/846399/stan
https://itun.es/gb/aKrKlb