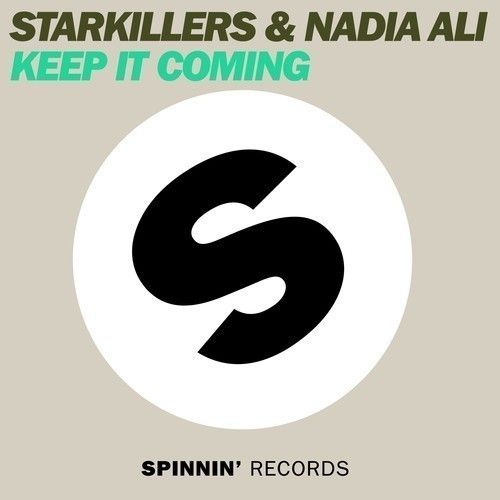 Starkillers & Nadia Ali – Keep It Coming
Starkillers re-works his 2012 hit 'Keep It Coming' with Grammy nominated vocalist Nadia Ali this February and offers it up as a free download. Starkillers has allied with some of the biggest names on the dance music scene with his collaborations during his rise to the forefront of USA's electronic dance music scene, including releases with Inpetto, Tony Junior and Dmitry KO as well as releases on some of the most powerful dance music labels including Doorn, Spinnin, Ultra and Dim Mak Records.
Their collaborative story began with their release 'Pressure' back in 2011 with an energy-powered vent about the frustrations and expectations that come hand in hand with success and stormed through the Beatport charts until they reached the No. 1 spot. 'Pressure' was then remixed by Swedish Top 20 ranked DJ, Alesso which turned into one of the most played EDM songs of 2011! With this successful history of their releases in mind, it's of no surprise that they came back together in 2012, releasing 'Keep It Coming' on Spinnin Records.
Re-working the original, Starkillers gives back to his fans with a free download and sparks a change in sound and direction for the typically rugged EDM power house. Channeling a slower, more soulful tone, teamed with Nadia's seductive vocals and a funky groove, this re-work smoothes out the hard edged nature of the original. 'Keep It Coming' (Starkillers Sunrise Remix) offers a softer shade to the Starkillers sound and is available now for free download.
For more information on Starkillers see below:
http://www.starkillersmusic.com/
https://www.facebook.com/starkillersmusic
https://soundcloud.com/starkillers