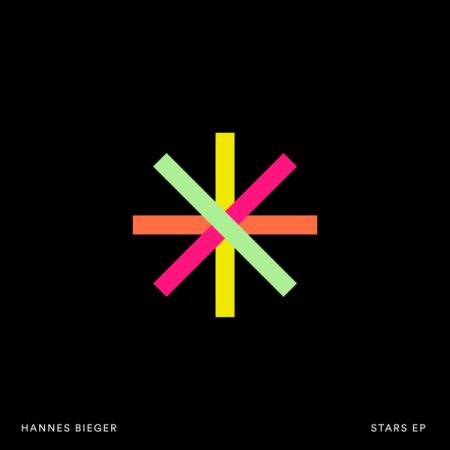 Hannes Bieger - Stars EP
Having contributed the excellent 'Mauna Loa' to John Digweed's landmark 'Bedrock XX'compilation, Hannes Bieger now returns with his dynamic debut EP for the label. As one of Europe's most in-demand mixing engineers Hannes has built an untouchable reputation, with an exhaustive client list that includes some of the biggest names in contemporary house and techno. In 2017, after 11 years in the world of mixing and mastering, Hannes decided to shine a spotlight on his creative talents as an artist, emboldened by years of experience, a renewed zest for production and a lifelong romance with electronic music.
Since then, Hannes has focused his energy on producing his own music and building an unforgettable live show. A debut EP and follow-up for Steve Bug's Poker Flat, releases for Audiofly's Flying Circus, Alex Niggemann's Aeon, and a remix for Monkey Safari, alongside his 'Bedrock XX' contribution, have seen this masterful Berlin-based artist rapidly recognised as a talent that cannot be ignored. Now, his four-track 'Stars EP'raises the creative bar ever higher.
The title track is a wistful, pensive vocal trip showcasing the amazing Juan Hansen from Buenos Aires, whose soothing voice is the perfect juxtaposition to Hannes' drama-tinged composition. The past couple of years have seen this supremely talented, trained composer/musician/vocalist, rapidly becoming legendary in the clubs of Argentina, guided by an exemplary ethos of mixing genres without prejudice – if you haven't already, check Juan's recent 'Kobalt EP'collaboration (BEDDIGI124). 'Stars'is a masterclass in subtle genius with a distinct emotive edge, swirling with delicious energy and teasing acidic motifs. It also comes in an equally engrossing, stripped-back 'Dub'version for those less vocally inclined.
'Scoria'is a pacey, sinister cut with contagious energy and unsettling atmospherics, further highlighting Hannes' deft creative skills. The track's dancefloor-driven attitude and complimentary brooding arrangement results in an entirely distinctive individualistic take on the techno blueprint. The highly hypnotic 'Titan'is a gloriously jittery ride, featuring layers of spine-tingling electronic wizardry over an infectious percussive groove – a perfect finale to an exceptional EP.
Hannes Bieger Info:
http://www.herrbieger.de
https://facebook.com/hannesbieger/
https://soundcloud.com/hannesbieger
https://www.instagram.com/hannesbieger/
Bedrock Info:
http://johndigweed.com
https://soundcloud.com/john-digweed
https://www.facebook.com/djjohndigweed
https://www.youtube.com/user/bedrocktransitions/videos
https://www.beatport.com/label/bedrock-records/63
https://www.facebook.com/bedrockrecords
https://soundcloud.com/bedrock_rec
https://twitter.com/BedrockRecords