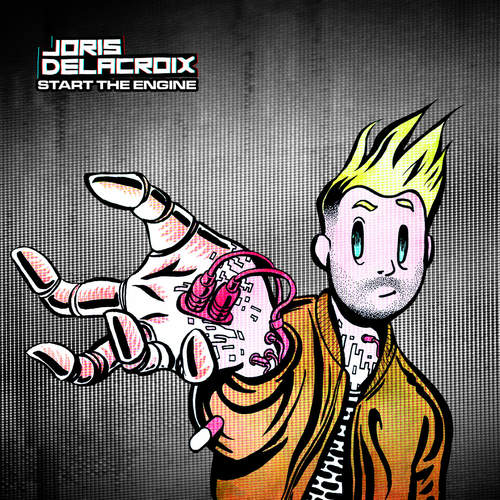 Joris Delacroix ft. Ornette - Start The Engine
Today, the prolific French electronic producer Joris Delacroix shares the first single and new video from his forthcoming 3rd album Night Visions. 'Start The Engine feat. Ornette' is a colourful yet furious ode to pariahs of every kind, the Santiago & Mauricio (Beyoncé, Dior, Nike, i-D, Vogue, Love Magazine, Interview) directed video conveys a powerful message of defiance and individuality whilst following the journey of a young girl and her videogame avatar.

'Start The Engine' signals a sonic shift from Joris Delacroix. Whilst French Touch and Minimal Techno have undoubtedly left their mark on him, Joris Delacroix has moved on and made a return to the piano, immersing himself in the arcana of analogue synthesizers and experimenting with rough, accidental sounds on his Moog.

Joris Delacroix began his career playing house in Montpellier clubs, before his productions were picked up WOH Lab, where he now headhunts for new talent.

'Start The Engine feat. Ornette' is out today.

Night Visions is slated for release this Autumn.