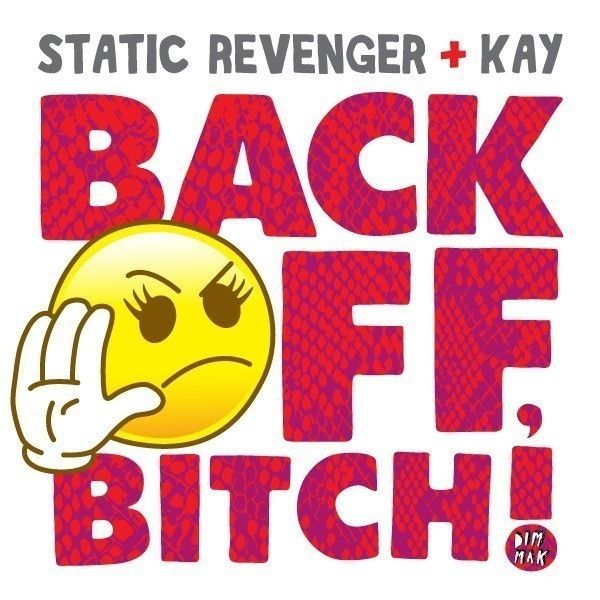 Static Revenger – Back Off, Bitch!
Los Angeles-based producer Static Revenger joins forces with singer-songwriter Kay, a regular Dim Mak collaborator, for the release of "Back Off, Bitch!" The single features a feisty dance/club beat with a fiery Kay unleashing "Fight Club"-ready lyrics.
Static Revenger previously released the critically acclaimed single "Bullet Train" featuring Dim Mak favourite Miss Palmer as well as the Scion A/V-released EP Movement in Motion, which racked up 85,000 listens on SoundCloud and was featured in the nationwide Scion TV campaign. Universal Music Canada recording artist Kay has recently collaborated with such dance music heavyweights as Tiësto and Steve Aoki, and now she brings her catchy, attitude-laden vocals to "Back Off, Bitch!"
Static Revenger, no stranger to creating magic with female vocal crossover records (see Static Revenger & Richard Vission ft. Luciana "I Like That"), has without a doubt delivered one of the biggest and most fun records of the summer.