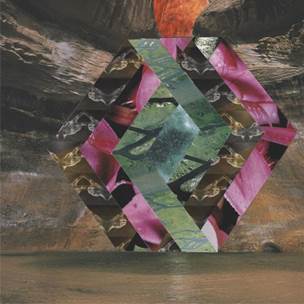 andhim ft. Högni - Stay Close To Me
Germany's favourite house duo andhim return to their Superfriends label with Icelandic singer Högni for a new double single, 'Stay Close To Me'. Offering an eclectic selection of summer sounds to keep parties alive from dusk 'til dawn, 'Stay Close To Me' delivers two tracks full of dark club energy and elegant organic sounds.
One of Germany's best loved duos, andhim have been charming their way into the hearts of the masses with an ebullient approach not only to the music they perform but to the music they create too. Resourceful and creative artists, andhim make music that sounds alive like an organism: abound with fun-filled beats, nuanced textures and infectious melodies that never fail to reach all corners of the dance floor.
"We have always been big fans of Högni whether his musical project GusGus or Hjtalin, so it was really special for us to work with him. We really took our time to creating something new with him in the studio and we are more than happy with the result" – ANDHIM
'Stay Close To Me' features Icelandic talent Högni who fronted prolific Raykjavik band GusGus and whose voice and compositions have appeared everywhere in Iceland: from television to radio and theatre stages around the country.
Adding a human layer to andhim's colourful production, Högni's vocals and vivid lyrics on 'Stay Close To Me' float above an ominous, Germanic bass line while assortments of synthetic sounds erupt into a crescendo of deep and dark kinetic energy.
On the flip, 'Miles To Go' is a sunrise track with dynamic bulges of sound, an uplifting vocal energy and free-moving percussion to round-up the package, perfectly encapsulating the pair's unparalleled creativity.
Listen here: http://bit.ly/2ph2vRY
Official video: https://youtu.be/RpMhhHJflfo