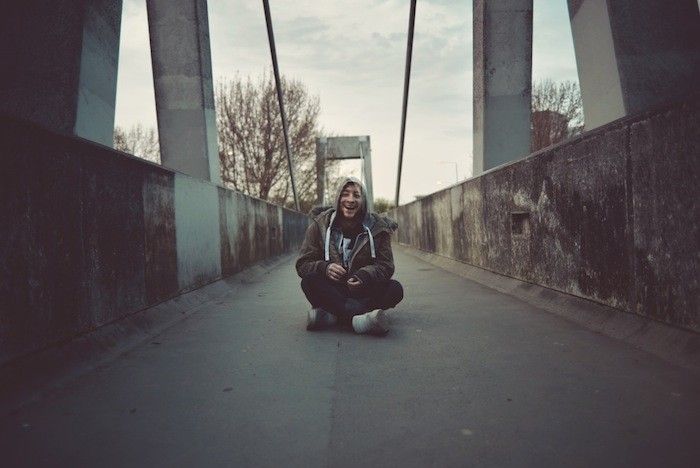 Stay Positive – The Blood Brother EP
Inaugurating its release, Stay Positive (aka Stay+) has premiered a full stream of 'The Blood Brother EP', featuring the title track and lead single featuring incredible vocals from none other than Ben Westbeech (of Breach acclaim), and the much-hyped demonic rave monster 'You Hate Me', featuring Hyperdub's leading lady Cooly G. While The EP features some of his most crossover tracks to date, infected garage cuts like 'Leipzig', and militant hunks of future-funk like 'Sonder' put are classic Stay Positive at its most spooked and tough.
Stay Positive has seen an exciting evolution, from inception in 2011 as a discordant collective on the electronic outer reaches, through a series of releases on RAMP (Falty DL, Fly.Lo, Zomby) taking it into further into a demonic dancefloor dalliance, culminating in the crossover success of 'Crashed'. 'Blood Brother' on Black Butter in late 2012.
About to make its NYC debut at Brooklyn's Glasslands Gallery on the 14th, America's hunger for the Stay+ sound is finally about to be satisfied, following show stopping sets at various of Europe's best festivals, including blistering performances at Reading and Leeds which the BBC picked out a dance highlight. Those in the London area this evening should not be missing the XOYO set warming up for Francois K, before heading out on a smattering of UK dates before getting back into the lab to finish the upcoming single release for winter, as well as the final laps of the full-length LP for early next year (watch this space).
Upcoming shows:
06/9 – London ( XOYO ) w/ François K
14/9 – New York ( Glasslands Gallery )
19/9 – Edinburgh ( Sneaky Pete's )
20/9 – Glasgow ( The Glasgow School of Art )
26/9 – Sheffield ( Bungalows And Bears )