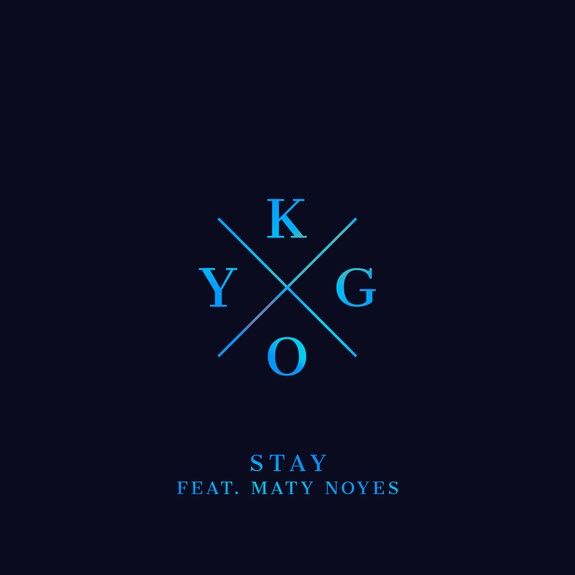 Kygo - Stay
One year on from the release of 'Firestone', Kygo today celebrates the anniversary of his biggest hit to date with the unveiling of his new single, 'Stay' featuring Maty Noyes.
Out now via Sony/Ultra Music, 'Stay' is everything we have come to expect and more from a Kygo release, as the wunderkind once again applies his signature touch to produce an instant classic. 'Stay' features vocals from Maty Noyes, an 18-year old singer-songwriter who is signed to Republic Records and was most recently featured on The Weeknd's 'Angel'. Noyes' involvement on 'Stay' is yet another example of Kygo's ability to find talent from every corner of the globe, with the LA-based songstress set to add to a list of ever-growing vocalists who have teamed up with the 24 year-old Norwegian to launch their careers.
With over 6 million singles sold worldwide since the release of 'Firestone' and recently crowned as Spotify's 'Breakout Artist of 2015', the last year truly has been a whirlwind period for the Nordic superstar. Whether it was performing live shows for his adoring faithful at the likes of Ultra Music Festival and Coachella, bringing out John Legend to sing a rendition of his 'Sexual Healing' Remix at a sold-out Greek Theatre in Los Angeles, or being announced to play at the Nobel Peace Prize Awards, Kygo has seemingly achieved the impossible with each and every passing month.
Kygo then kicked things up a notch earlier this November, surprising us all with the news that he would be headlining the Barclays Center in New York on January 21, 2016. With support coming from Danish vocalist, MØ and 'Firestone' vocalist, Conrad, the concert will be Kygo's biggest to date. Tickets are on sale now.
Buy Tickets to Kygo at the Barclays Center
As he closes in one an incredible one billion streams and prepares for the release of his debut album next year, 2016 is already shaping up to be Kygo's best yet. For up-to-the-minute Kygo information, including brand new music and tour dates, stay tuned to his social pages.