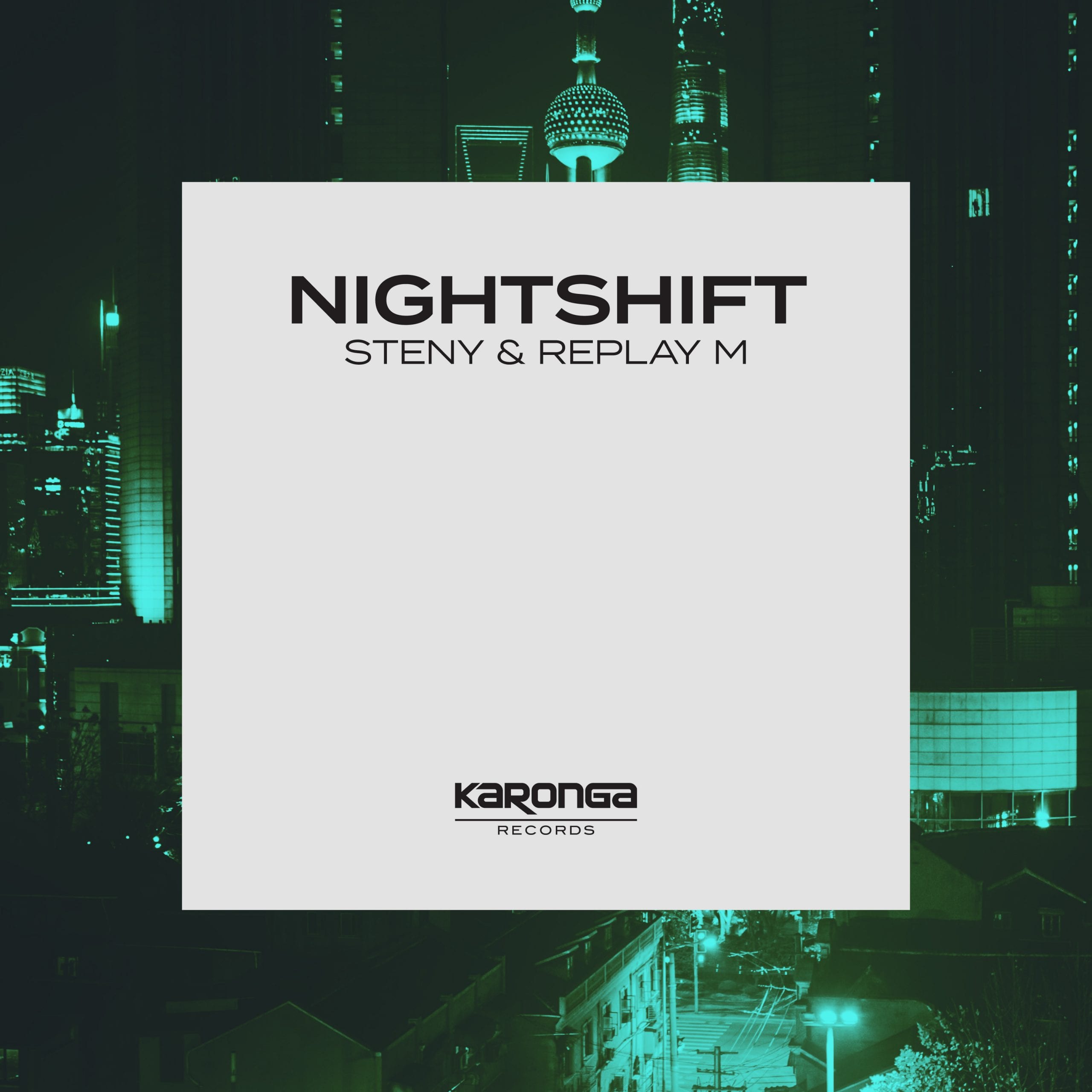 Steny & Replay M – Nightshift
Steny & Replay M Team Releases Uplifting & Anthemic Melodic House Single 'Nightshift'
Steny and Replay M team up for their newest powerful and atmospheric single 'Nightshift'. The release features uplifting instrumentation, soothing melodic elements, and a powerful drum line. The bassline and the kick contrast each other perfectly to give room for the leads, pads, and the other subtle elements. 'Nightshift' continuously progresses and opens up until the major breakdown. The sound design in this release is unique, organic, and anthemic. Steny and Replay M give the listener a track that will have them grooving and dancing. 'Nightshift' will put the listeners into a musical trance with the atmospheric elements, and captivating instrumentation.
About Steny

Steny is an international project conceived in early 2012, by Stefan, a DJ and producer based in Switzerland who joined forces with Michel a talented producer based in Zurich. Together, the pair found the right chemistry that they were looking for and realized that their musical synergy was absolutely amazing. For this reason, they decided to bring a new music project to life and started producing songs together as "Steny."
Michel did not really seek any public attention and for this reason, Stefan became the actual face of this particular project. Throughout the years, many things have happened for this duo: Steny became an international cooperation since Michel moved to South Africa! On the other hand, the pair's music kept receiving amazing responses and they are also signed with Armada Music.
Even in spite of the distance between these two talented artists, Stefan and Michel are still very much dedicated to making music together. They are able to collaborate smoothly through Skype sessions, as well as sending many demos and musical ideas and other files back and forth through the help of the Internet. Being in two different countries has never been in the way of Steny's amazing production values and the pair's music keeps receiving excellent and enthusiastic responses from fans and industry insiders alike. Recently, the duo's tracks have been supported by established DJs including Lost Frequencies, Morgan Page, Lucas & Steve, EDX, and many more.
These tracks blur the lines between different electronic music styles, while retaining a strong, powerful and compelling original sound with a lot of personality.
About Replay M
Form the school graduation party DJ in Zurich to international gigs at renowned events, Replay M has travelled from Berlin to Ibiza to Belarus to amaze the crowd.
Through his agency, CEAmusic he had the chance to play at events like The Street Parade, Openair Gampel, Oceanbeat Boat Ibiza and Braslav Festival.
As a producer, Replay M signed his first track "We Are" with Breeze Records and has also collaborated with dutch artist Ziggy. His records got the attention and support of Kris Kross Amsterdam, DJ Scene and Jan-Christian Zeller to mention a few.
Replay M wants to be able to get people to dance and transfer the joy and emotion of music to them. This is his motivation behind his sets
Social Media Links
https://www.karongarecords.com
https://www.instagram.com/stenymusic

https://www.facebook.com/stenymusic
https://www.facebook.com/djreplaym
https://www.instagram.com/replaym