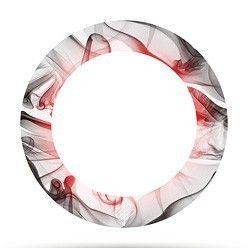 Stephen Beaupré – Battery Noise
A new light shines forth in the world of electronic music. As more and more indie labels emerge there is a need to be distinguished and stand out from the rest. Typically those who do a great job at contributing a new and unique sound to our planet's dance floors reign supreme. But how can one tell what is new and unique if they have not experienced these moments themselves? Based on over 20 years as a Dj and producer, Paul Loraine is proud to present his next leap in his career with a fresh new imprint, Rhythm Cult. Sticking to what works best in clubland while avoiding trends and relying on music that really feels special, the Spanish label proudly presents its first record in the catalog.
Stephan Beaupré's Battery Noise EP is a celebration of dance music in the form of three original works. Allowing for the ambiguity and freedom of the label's sound to flourish and grow, each track presents something as stylistic and unique as the last. Romping in as the opening track, Remover puts forth a steady and groovy bass line as flickering and glitchy notes electrify the overall vibe. Sitting on the fence between deep house, nu disco and electronic sounds, its seamless merge of all three elements work together flawlessly. A bit more exotic and free form, the title track Battery Noise is yet again another nod to the label's intuition of fresh and slamming beats with character.
Quick change ups and a techno influenced sequence line dance through bell melodies and whispering vocal hits. Bounding electro frequencies and simple string hits make the file track one for the peak time ear. Sunrise Difference lives up to its name, providing something that is different than the norm and bringing a bigger yet sophisticated sound that paints a picture of sunrise moments on the beach or at a summer time festival. One listen and the label's mission is immediately clear as their debut release unfolds. Combining the power of raw dance floor energy with diversity and individuality Rhythm Cult's story beings to unfold in a big way.