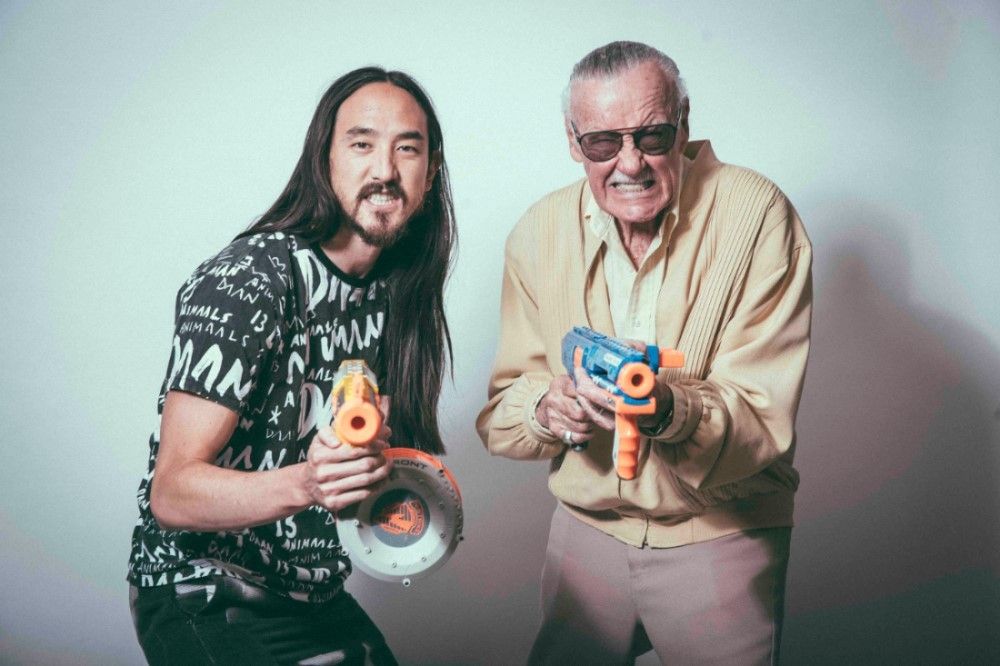 Steve Aoki and Comic Book Legend Stan Lee Talk Technology, Comics & the Future
Steve Aoki talks with famed comic book legend Stan Lee about how technology will shape our future, in terms of creativity, consciousness, and storytelling.
View now WIRED's new digital series, "Neon Future Sessions," featuring international EDM artist, producer and Grammy-nominee DJ Steve Aoki interviewing some of the greatest minds to give us insight into the future. In conjunction with his new album release, NEON FUTURE I, Steve Aoki sits down with today's cultural and technological visionaries to discuss how they see our world evolving in the future.
The series kicked off with the inspiration for Steve's double album, Neon Future, by interviewing futurist Ray Kurzweil, an inventor and director of engineering at Google who redefined speech technology. Episode two has Aoki sitting down with comic book legend Stan Lee, editor, publisher, media producer, and former president and chairman of Marvel Comics.
Steve has also presented a three-part series, reliving his summer in Ibiza as he travels all over Europe playing festivals and shows like Ultra Croatia, EDC London, Mysteryland, and Tomorrowland. Featuring cameos from Skrillex, Tiesto, Martin Garrix, Alesso, Richie Hawtin, David Guetta, and many more!