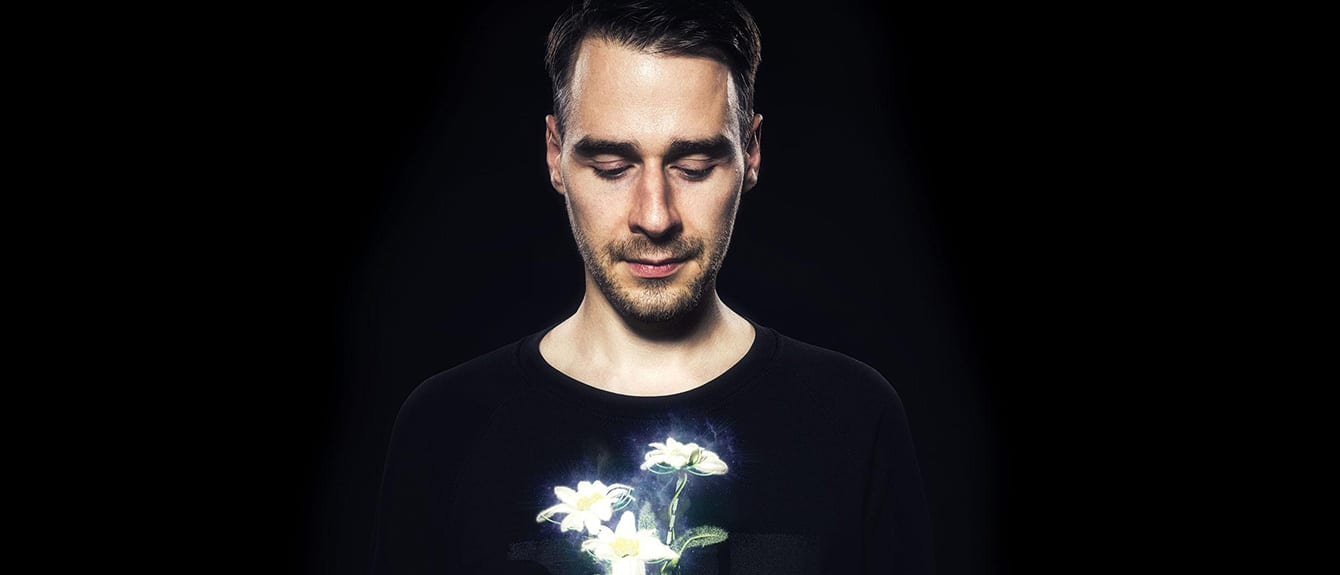 Stimming Album Release Tour Kick-Off
Starting April 1st, Hamburg-based musician Stimming is going on a worldwide album release tour, presenting his brand new, fully-analogue live set. The set is based on tracks of his upcoming album "Alpe Lusia", which was named after a remote little alpine hut in northern Italy, in which he had secluded himself for a full month to work on the LP.
After a six-month tour break, Diynamic regular Stimming is back on the road again, and he is bringing along a brand new live set.
"Alpe Lusia" is Stimming's first real concept album, so in order to evade all contemporary trends and external influences, he took off to a little cabin in the Italian Alps and worked on his music for a full month. All by himself.
After finishing the productions, Stimming vanished again: This time for a week onto a container vessel, cruising through the icy North Sea in cold January. This time his goal was to work on his live set, under one special condition: he no longer wanted to be dependent on his computer for his live shows. And he reached his goal, now performing with a fully analogue set up consisting of a Elektron Octatrack, Elektron Rytm, combined with a Teenage Engineering op-1 and a TC Finalizer.
And after a few secret unannounced gigs and undercover road testing his set up, Stimming is ready to go! Catch him in the next months in a city near you!
Stimming's tour dates on Facebook: www.facebook.com/stimming/events
Stimming's tour dates on Resident Advisor: www.residentadvisor.net/dj/stimming/dates
TOUR DATES:
01.04. – Elipamanoke, Leipzig (DE)
02.04. – The Villa, Oslo (NO)
08.04. – Kristal Club, Bucharest (RO)
09.04. – 10 Years Diynamic, Berlin (DE)
10.04. – MDRNTY @ Caprice Festival, Crans-Montana (CH)
16.04. – Fuse, Brussels (BE)
21.04. – Diynamic Festival, P12 Parador Internacional, Florianapolis (BR)
22.04. – Diynamic Showcase, Warung Beach Club, Itajai (BR)
23.04. – Tomorrowland Brazil, Itu (BR)
29.04. – Diynamic Showcase, Teatro Caupolican, Santiago de Chile (CL)
30.04. – Diynamic Festival, Centro Costa Salguero, Buenos Aires (AR)
04.05. – Charles Bronson, Halle (DE)
05.05. – The Block, Tel Aviv (IL)
06.05. – Zukunft, Zürich (CH)
07.05. – Cafe Singer, Basel (CH)
13.05. – Culture Box, Kopenhagen (DK)
14.05. – Gewölbe, Köln (DE)
15.05. – Ich & Du Open Air, Puschkin Strandgarten, Dresden (DE)
20.05. – Ampere, Antwerpen (BE)
21.05. – Jimbolia Electronic Music Festival, Jimbolia (RO)
25.05. – Springfestival, Postgarage, Graz (AU)
27.05. – Diynamic Festival, Land van Bosse, Amsterdam (NL)
28.05. – Harry Klein, München (DE)
29.05. – Fabric, London (GB)
03.06. – Grünspan, Hamburg (DE)
09.06. – Stereo, Montreal (CA)
10.06. – Trade, Miami (US)
11.06. – Spybar, Chicago (US)
18.06. – Diynamic Outdoor (Off Week Edition), Barcelona (ES)
22.06. – Rex Club, Paris (FR)
24.06. – 4D Sound System, Budapest (HU)
25.06. – Paradise City Festival, Perk (BE)
01.07. – Watergate, Berlin (DE)
02.07. – Sugarfactory, Amsterdam (NL)
06.07. – Paradise, DC-10, Ibiza (ES)
09.07. – Diynamic Showcase, Nabilah, Napoli (IT)
15.07. – Kowalski, Stuttgart (DE)
16.07. – Melt!, Ferropolis, Graefenhainichen (DE)
19.07. – 18.08. – Summer Holidays
19.08. – DC-10, Ibiza (ES)
20.08. – MS Dockville, Reiherstieg, Hamburg (DE)
26.08. – 4D Sound System, Budapest (HU)
27.08. – Tivoli Vredenburg, Utrecht (NL)
03.09. – 10 Years Diynamic, Zurich (CH)
04.09. – Roots of Minimal Open Air, Ghent (BE)
17.09. – The Grand Factory, Beirut (LB)
23.09. – 10 Years Diynamic, Amsterdam (NL)
01.10. – Goethebunker, Essen (DE)
28.10. – 4D Sound System, Budapest (HU)
Further tour dates in Australia, Asia, Africa and Americas will be announced soon.