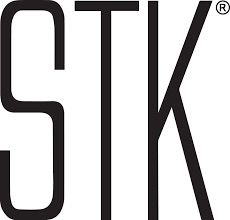 STK reveal weekly residencies…
The dynamic steakhouse will open the doors of its Ibiza venue on Friday 1st July
For more information, please visit: http://togrp.com/restaurant/stk-ibiza/
The renowned steakhouse brand STK is excited to announce the launch of its brand new Ibiza location, opening on Friday 1st July 2016. STK Ibiza will provide a premium destination for a discerning clientele who enjoy dining with a twist; blending the modern restaurant with a varied music and event programme in order to provide a unique experience for in-the-know music fans travelling to Ibiza this year.
Split over two floors, STK Ibiza will cater for two hundred and fifty guests. Situated in the Ibiza Corso Hotel & Spa at Marina Botafoch in Ibiza Town, the venue boasts a beautiful ocean view terrace – an ideal setting for the higher-end musical experience.
Each night of the week at STK Ibiza will host an exciting music residency to give visitors at the restaurant a standout experience whilst they enjoy STK's signature steak and seafood cuisine.
Please see below for weekly breakdown.
Monday – Old's Kool
Bringing a touch of light-hearted fun to the week's proceedings, 'Old's Kool' will be themed around the 80s and 90s with the musical policy and production to match. Culture Club frontman Boy George is set to bring his eccentricity to a handful of appearances, with Italian talent Sasa Mendone also confirmed.
Tuesday – Tribhe (sponsored by Religion)
Tribhe is a ritualistic party featuring performances by a variety of costumed dancers, circus and urban art performers to a soundtrack of high quality house and techno. Names set to appear throughout the summer include Christoph, Mendo, Nick Warren and Betoko.
Wednesday – La Roomba
La Roomba will bring a touch of Latin flair to Ibiza, employing a DJ, professional Salsa dancers and live musicians to provide an authentic experience throughout the night. Beginning with the live band for the first hour of the event, DJ Wilson will then provide salsa beats until 11pm, when the full two hour long dance and live show kicks off.
Thursday – Buena Vista
Offering an eclectic selection of live acts and DJs that span acid jazz, house, soul, funk and rare groove, Buena Vista will be hosted by the legendary Bushwacka and is set to feature an array of cutting edge special guests.
Friday – A selection of London pop-up parties + LIVE Music On radio show
A perfect weekend warm-up, Friday's at STK will be hosted by a range of London party starters with a soundtrack of house and techno all night long. Adding to the atmosphere is a live Marco Carola radio show streamed from Ibiza Global Radio.
Saturday – Brunch with Oneself by Tyson Beckford and Housekeeping
Bringing together a host of premier club brands, Saturday's at STK will offer brunch with a twist – welcoming New York style brunches that are each backed by sophisticated house DJs to deliver an unrivalled daytime party atmosphere.
The Vanity Dinner Dance Party takes over in the evening with residents Matt Tolfrey and Will Taylor from Abode providing a credible soundtrack for dancing and drinking.
Sunday – THE HIVEH PROJECT
HIVEH is a project based around the unity and power of a hive of bees from one of Europe's biggest management companies, Magnum Bookings. With the likes of Andhim, Lauren Lane, Ben Pearce and Fatima Yamaha on their roster, expect the best in in house and techno at this party with Mendo, Coyu, Mark Knight and the infamous DJ Sneak all confirmed to appear.