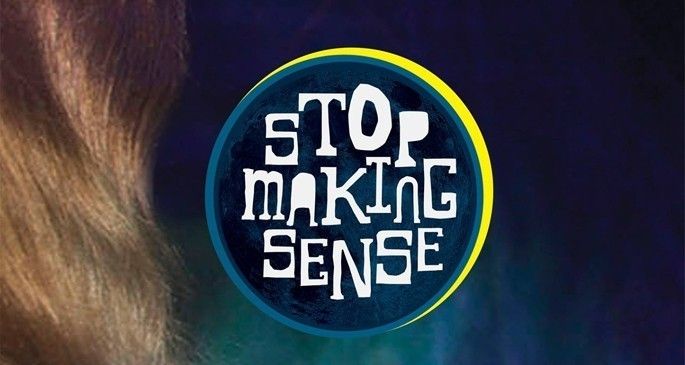 Stop Making Sense lineup additions…
Adding to an already impressive lineup that includes some of the hottest and most visionary acts in electronic music, Croatia's jewel in the Tisno festival crown, Stop Making Sense, adds eclectic rising star Mr Ties, in-demand duo Maribou State and techno head Marcus Worgull, as well as UK institution Phonica Records. And SMS is proud to once again present some of the most exciting boat parties to tour the Tisno coastline – with tickets on sale now.

Tickets for the Stop Making Sense boat parties are highly sought-after, and always sell out well before the event, so grab them while you can.
A summer haven for dance music lovers, festival-goers and holidaymakers alike, Stop Making Sense simply needs to be experienced to be believed.

See the Stop Making Sense magic for yourself: www.vimeo.com/88016216
Lineup so far:
Anja Schneider / Gerd Janson / Harri & Domenic / Hunee / Kiwi / Leon Vynehall / Marcus Worgull / Maribou State / Mr Ties / Mosca / Nick Höppner / Optimo / Psychemagik / Severino / T.Williams / Tiger & Woods (live) / Will Saul
Ali Tillett : Anomalous DJ : Blonde Ambition : Brighton : Danza Macabra : Larj Hans & The OK Jones Band : Lovesick DJs : Luka K : Madera Verde : Mimi : Mr Solid Gold : Ollie Seaman : Orlando Boom DJs : Park Ranger : Rob Alldritt : Rolfie : Rufus & Bambi : Zero
Aus / Sub Club / Trouble Vision / Warm / Get Diverted / Orlando Boom / The T.Party Movement / Phonica Records / Abattoir / Danza Macabra / Lovesick / Croatia Calling / Love Glove


Tickets
Advance tickets £120 http://stopmakingsense.yokaboo.com
Check out http://stopmakingsense.eu/sms-tickets/ for details of accommodation and ticket packages – including BUY FIVE TICKETS AND GET SIXTH FREE special group ticket offer.
Boat party tickets £20 http://billetto.co.uk/en/users/sms / http://stopmakingsense.yokaboo.com/
http://facebook.com/stopmakingsensefestival / http://facebook.com/events/398475686949725/ / 
http://twitter.com/#!/Stopmak1ngsense / http://mixcloud.com/stopmakingsensefestival/