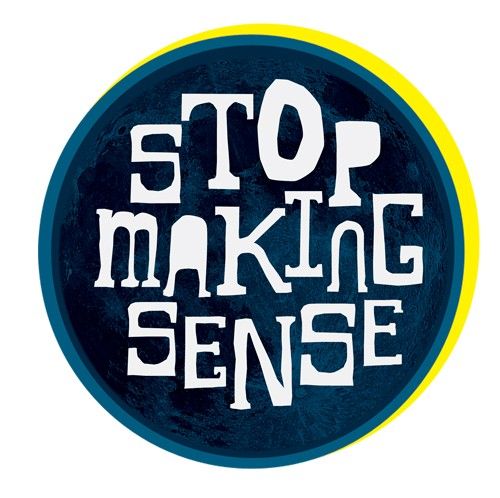 Stop Making Sense returns to The Garden Tisno
Striking the perfect balance between a blissful beach escape and a festival featuring the most credible crews and finest selectors from the electronic underground, Stop Making Sense announce this years summer outing with a brand new date for the 2015 edition, now set for a long-weekend between 16th-19th July 2015.
Offering a relaxed, free-spirited family vibe combined with a discerning bookings policy that spans eclectic underground tastes, Stop Making Sense is the best kept secret on the Croatian festival calendar. From house, disco and techno to electro, soul and funk, festival-goers can expect four days and four nights of dancing, feasting, lounging and partying in the sea, in the sun, and under the stars. See what went down last year with this video here:
Stop Making Sense 2014 @ The Garden, Tisno from Anomalous Visuals on Vimeo.
Throughout the 16th-19th July, the Stop Making Sense family will takeover the idyllic setting of The Garden Tisno, Croatia's famed sunset hotspot. Music runs through the site for 18 hours a day as The Beach Bar moves party-people from day to night, plus legendary Barbarella's Discotheque becomes a sanctuary for late-night action, perfect for those seasoned ravers set to carry on into the early hours. On top of this, two daily boat parties hosted by crews and artists will set sail on the Adriatic sea. Promoter institutions will play their part in the Stop Making Sense proceedings, including London favourite Corsica Studios, Scottish institution Sub Club, and deep-house upstarts Get Diverted, as well as collectives Tessellate, Warm and more TBA all stepping in to join the fun. Full artist lineup will be revealed in the coming few weeks.
An affordable rendezvous for those looking to spend sun-kissed days listening to their favourite artists in the most beautiful of environments, The Garden Tisno offers up plenty of four-day or week-long accommodation options and flexible ticket packages, starting from just £128 for four days DIY camping and festival ticket, including access to all festival areas and Barbarella's Discotheque. Luxury Shikars, incredible airsteam trailers and even wooden yachts are all within easy reach of the festival site for adventurous festival goers, as well as 80 air-conditioned apartments. On-site accommodation is limited, more information can be found on the website: stopmakingsense.eu/sms-tickets/ Festival only tickets can also be purchased separately for £80.
Tisno is easily accessible from Split and Zadar airports, with affordable flights available from most major European cities. As a major Croatian hub of activity, Tisno provides plenty of options for sight-seeing, fine drinking and food, plus plenty to do for those who might want to extend their trip past the festival.
Tickets // Festival only advance tickets £80 // Festival & accommodation packages from £128
Resident Advisor: http://www.residentadvisor.net/event.aspx?679679 Billetto: https://billetto.co.uk/en/ events/sms-2015 // Check out stopmakingsense.eu/sms-tickets/ for details of ticket packages (deposit scheme available)