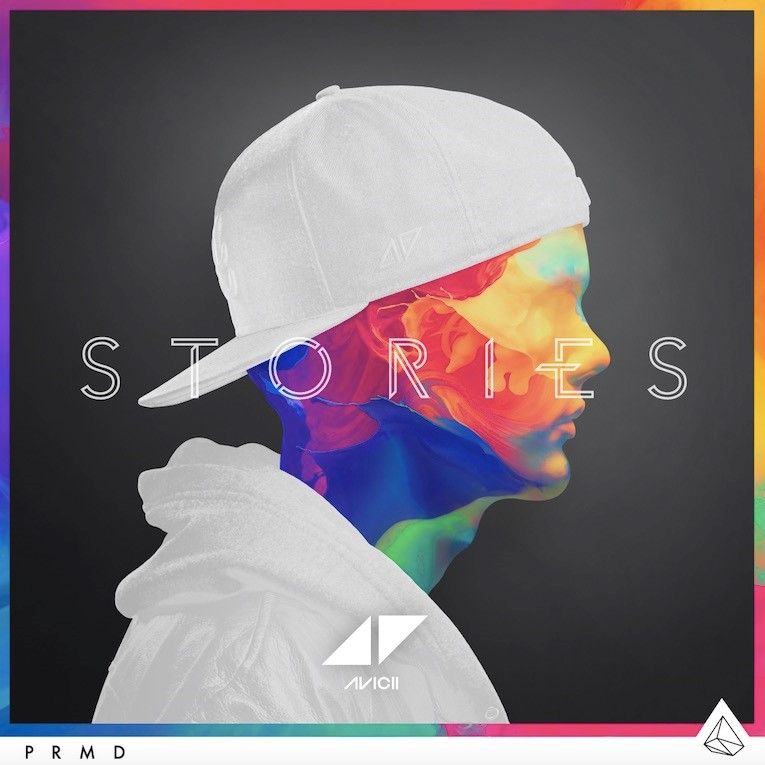 Avicii - Stories
Avicii, global superstar and an artist who single-handedly redefined the boundaries of contemporary dance music with debut, multi award-winning album 'True' in 2013, is to release much-anticipated follow up LP 'Stories' on October 2nd. Comprised of 14 new original tracks, including lead album single 'Waiting For Love' – a track that peaked at #1 on iTunes in 22 countries earlier this summer – 'Stories' represents a natural progression in Avicii's unique, ever-blossoming sound.
With debut album 'True' boasting some incredible figures – it has sold over 5 million copies worldwide, charted at #1 on iTunes in a mammoth 84 countries and boasted the fastest selling single of the whole of 2013 in 'Wake Me Up!' – Avicii has worked tirelessly to make 'Stories' an equally trailblazing record.
"All the songs have a story I wanted to tell," says the Grammy-nominated producer, songwriter and DJ (aka Tim Bergling). The new music on 'Stories' is informed by Bergling's experiences since the release of 'True'; experiences which vary radically, from the elation of playing for 80,000 hometown fans in Stockholm and selling 500,000 tickets on his 'True' Tour, to having an illness that necessitated the cancellation of a year's worth of tour dates. Rather than making a total departure from 'True', the new album builds on it. Bergling says 'Stories' "refines what I didn't feel was perfect last time. I think there are more layers to the songs than before, and every song has been written on acoustic guitar, so the structure is different."
Where much of his work on 'True' saw Avicii meld together acoustic instrumentation with contemporary electronic sounds, on 'Stories' he pushes this remit even further without sacrificing any of the anthemic, uplifting qualities that have come to define his music so resonantly. Lead single 'Waiting For Love', already an international chart hit in its own right, is a case in point, joining the dots between 'True' and 'Stories' perfectly. Big and bright on impact, the playful, dizzying melodies and emotive vocal hooks play to all Avicii's strengths, while offering a glance at what the rest of the album has to offer. Second album single 'For A Better Day' – to be released on August 28th – continues along this theme too, championing a sound that has become such a vital part of Avicii's artist persona.
Avicii's willingness to experiment is also a defining influence right across 'Stories', none more so than on the soulful, jazz-slanted 'Touch Me' and on the metallic, hip hop flavours of 'Pure Grinding' – both a testament to how much his outlook has continued to evolve over the last two years. Guest vocals are also an exciting feature, with Coldplay's Chris Martin a standout collaborator on emphatic, feel-good single 'True Believer' and Wyclef Jean lending his trademark vocals to the heartfelt guitar melodies of 'You Can't Catch Me'. Tying together his own 'Stories', Avicii even pays homage to his hometown on the beautifully mellow, dreamy pop of 'Somewhere In Stockholm' – a track that gives the album a strong, personal reference point.
With 'Waiting For Love' now having already amassed well over 135 million streams via Spotify since it's release, 'Stories' therefore feels well positioned to be received as one of the defining albums of 2015. A triumph in every sense, it builds on the groundbreaking impact of 'True' and feeds into the buzz that has seen Avicii become the 10th most streamed artist on Spotify in history, confirming his status as one of the world's most influential dance music artists of his generation.
Tracklist
1. Waiting For Love
2. Talk To Myself
3. Touch Me
4. Ten More Days
5. For A Better Day
6. Broken Arrows
7. True Believer
8. City Lights
9. Pure Grinding
10. Sunset Jesus
11. Can't Catch Me
12. Somewhere In Stockholm
13. Trouble
14. Gonna Love Ya
15. The Nights