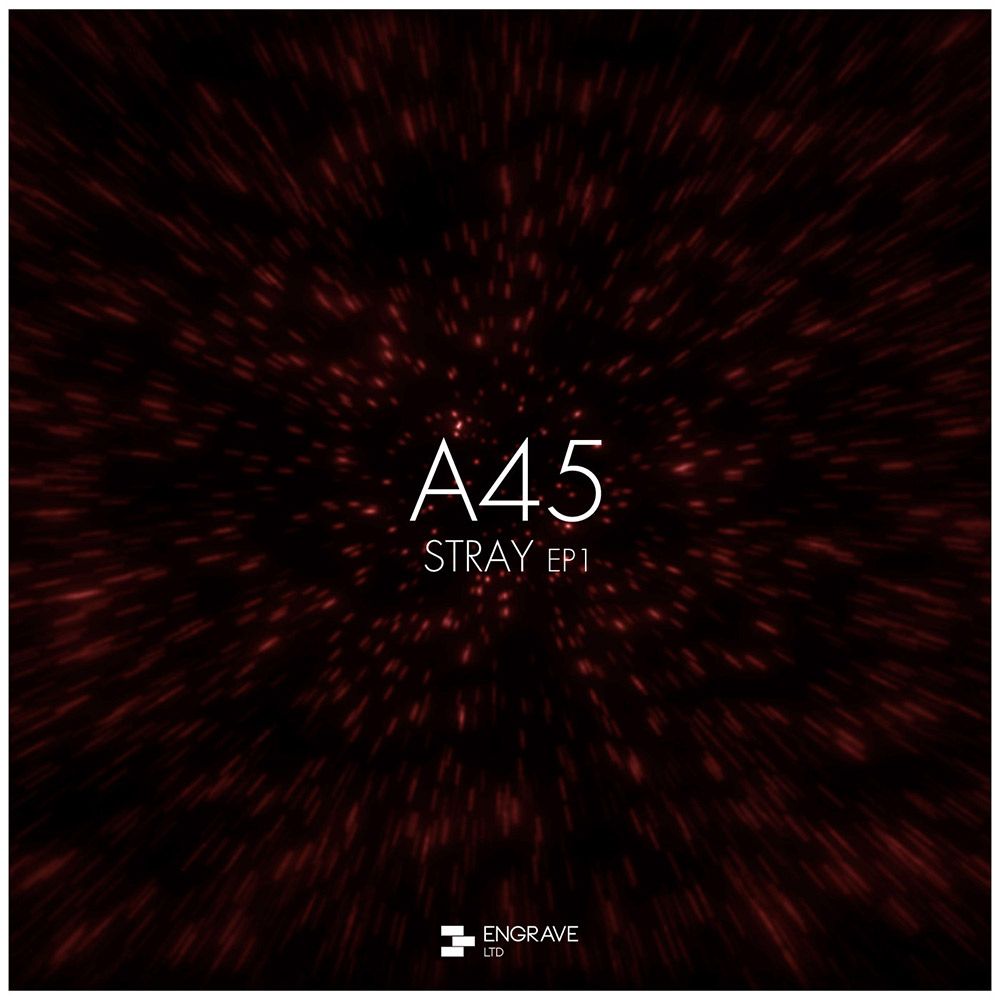 A45 - Stray EP
Hyperactive Italian producer A45 is always onto something. Using techno as a decoding language for communicating with all the inhabitants of the universe, A45 takes inspiration from the sound of Jeff Mills, James Ruskin, Oscar Mulero as well as Roland TR-909, with which he composes syncopated melodies and rhythms.
A45 has already appeared on several releases this year, including Lack Of Trust In Human Race EP from February. His newest Stray EP contains two original tracks and one remix, or rather a reconstruction, by our man Dodi Palese.
Fleeting Moments starts off in a minimalistic manner, but later pulsating bass joins the energetic kick and simple synth motifs start to chase one another like comets chasing their own tails. Dodi's reinterpretation is tighter and sounds as if he'd let the kick and the comets to float underwater.
Dazzled By An Unusual Sunshine begins with a humble, almost ascetic dark techno beat, which becomes a solar power plant when shimmering beams of synthesized sunshine start to flash through. Expose yourself to this tune to get warm from inside out.
Stray EP will be released digitally on November 14th on Engrave LTD.