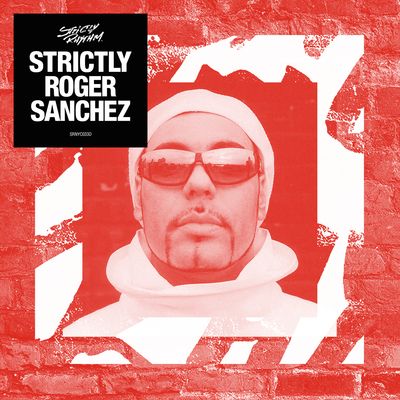 Roger Sanchez - Strictly Roger Sanchez
Strictly Roger Sanchez is a new collection celebrating the highlights of one of the most pioneering and prolific house music producers of all time, featuring over 30 unmixed tracks alongside a bonus DJ mix, available exclusively on the digital version.

From a humble beginning in NYC to multi-year residencies in Ibiza; from digging in dusty crates to headlining festival main-stages around the world, Roger Sanchez is truly a house music institution.

The crafting of Roger Sanchez, the DJ, started in the late 80s in Corona, Queens, where as a young man he was enticed by the early roots of hip-hop sprouting all over New York. Attending parties by the Bronx River and other jams as a break-dancer and graffiti artist, Sanchez was introduced to DJing through friends, trying his hand in an organic environment where his creativity behind the decks flourished from a few singles into an ambitious catalogue of over two thousand original productions and remixes.

Along with productions under his own name, Sanchez has released music under a slew of monikers, including S-Man, Roger S., The Nu-Solution, Underground Solution, DV8, Ego Trip, El Mariachi, The Funkjunkeez, Tribal Infusion, Twilight, and Transatlantic Soul amongst others. Each new name has allowed him to push his music in unique yet blended directions, allowing him to carve parallel and weaving paths through the tastes of the times while enjoying opportunities to break out of the known.

Strictly Roger Sanchez is a comprehensive anthology of Sanchez's finest studio moments, comprising a broad selection of productions and remixes from across his various aliases, the release of which will be preceded by a new collaboration with another US legend Harry Romero on 'Searchin'', dropping on Strictly Rhythm spring 2016.

CD One is all about the remixes, with tracks like Billy Rae Martin 'Your Lovin' Arms' (Hands In the Air Mix), Corrina Joseph 'Live Your Life With Me' (Narcotic Vocal Mix) and Frankie Knuckles 'Rain Falls' (Rainforest Mix) demonstrating the versatility and creativity inherent in all Sanchez's productions, establishing them as the definitive versions of these records.

CD Two explores his own production, either under one of his various aliases or working as a sought-after studio producer for other artists. Tracks of particular note include Kathy Sledge 'Another Star' (Rogers Ultimate Anthem), Michael Watford 'Holdin On' (Underground Solution Mix) and the incredible Roger S 'Vibe'.

The final CD is comprised exclusively of records that Sanchez released via Strictly Rhythm. These Strictly years were an especially prolific period: many of the records he made during this time going on to be hugely influential in the house scene, with cuts like Underground Solution 'Luv Dancin' and Aly-us 'Follow Me' now viewed as some of the most timeless records ever produced.

Strictly Roger Sanchez is out 29 April (3CD / Download / Stream) on Strictly Rhythm.
www.strictly.com
www.defected.com